Chuck Greaves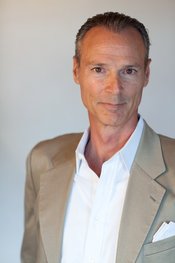 Pseudonym: C. Joseph Greaves.

Charles Joseph Greaves was born and raised in Levittown, New York. He is an honors graduate of both the University of Southern California and Boston College Law School who spent 25 years as a trial lawyer in Los Angeles before moving to Santa Fe in 2006 to pursue a writing career. He was, while still in practice, a frequent contributor of feature articles for Los Angeles Lawyer magazine, on whose editorial board he sat. He chaired his firm's litigation department and served as President of the Pasadena Public Library Foundation.
His debut novel Hush Money, a legal mystery, was honored by SouthWest Writers as the Best Mystery/ Suspense/ Thriller/ Adventure Novel of 2010, and was awarded SWW's highest honor, their grand-prize Storyteller Award for 2010, besting over 680 authors from 30 states and several foreign countries competing in 14 contest categories. Hush Money was published by St. Martin's Press/Minotaur Books in May of 2012, to overwhelming critical acclaim. Chuck's second novel Hard Twisted, a work of literary/historical fiction based on a Depression-era true crime saga, was honored by SouthWest Writers as the Best Historical Novel of 2010. Hard Twisted will be published by Bloomsbury USA November 13, 2012.
Series
Jack MacTaggart
Books:
The Last Heir, July 2014
Jack MacTaggart
Hardcover
Green-Eyed Lady, July 2013
Jack MacTaggart #2
Hardcover
Hush Money, May 2012
MacTaggart #1
Hardcover