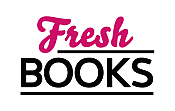 Ready for your June Beach read?
Jennifer L. Armentrout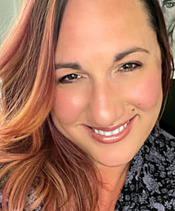 Blogging at Fresh Fiction
Jennifer L Armentrout | Story Behind The Cover of OBSIDIAN
March 3, 2012
A lot of people have asked how I came to know the models featured on the Lux Series, and like everything revolving around Read More...
Pseudonym: J. Lynn.

Jennifer Armentrout lives in Martinsburg, West Virginia. All the rumors you've heard about her state aren't true. When she's not hard at work writing. she spends her time reading, working out, watching really bad zombie movies, pretending to write, and hanging out with her husband and her Jack Russel Loki.
Her dreams of becoming an author started in algebra class, where she spent most of her time writing short stories....which explains her dismal grades in math. Jennifer writes young adult paranormal, science fiction, fantasy, and contemporary romance. She also writes adult romance under the name J. Rogers.
Series
Lux | | Covenant | Wait for You | Dark Elements | Armentrout Wicked Trilogy
Books:
Torn, July 2016
Wicked Trilogy #2
Paperback
The Problem with Forever, May 2016
Hardcover
Oblivion, December 2015
Lux #6
Paperback
Forever With You, October 2015
Wait for You #5
Paperback
Fall With Me, April 2015
Wait for You #4
Paperback
Wicked, December 2014
Wicked Trilogy #1
Paperback
Stone Cold Touch, November 2014
The Dark Elements #2
Paperback
Opposition, August 2014
Lux #5
Hardcover
Lux: Consequences, June 2014
Lux #2 (Opal) & Lux #3 (Origin)
Paperback
Lux: Beginnings, June 2014
Lux #1 (Obsidian) & Lux #2 (Onyx)
Hardcover
White Hot Kiss, March 2014
Paperback
Trust in Me, December 2013
Wait for You #1
Mass Market Paperback
Origin, September 2013
Lux #4
Paperback
Obsession, June 2013
e-Book
Apollyon, April 2013
Covenant #4
Paperback
Opal, December 2012
Lux #3
Paperback
Elixir, December 2012
Covenant novella
e-Book
Deity, November 2012
Covenant #3
Paperback
Onyx, August 2012
Lux #2
Paperback
Pure, March 2012
Covenant #2
Paperback
Shadows, February 2012
Lux prequel
e-Book
Obsidian, December 2011
Lux #1
Paperback
Half-Blood, September 2011
Covenant #1
Paperback
Daimon:, April 2011
The Prequel to Half-Blood (Covenant)
Paperback