Matt Paxton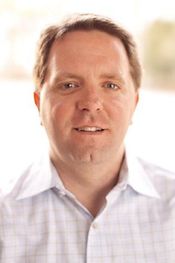 Matt has always been an entrepreneur; he started out selling gum as a child on the school bus for a 70% profit. Upon graduating from college, he moved through a variety of careers, from a Federal Reserve analyst, to an inventor of an all-natural flip-flop cleaner, to a wet suit company owner. He even tried selling pre-cut limes to Budweiser. Matt was determined to find an area of business where he could be successful.
The idea for Clutter Cleaner came to him in 2006 as a way to pay rent, with the first project being his own grandmother's basement. As the business grew, Matt's philosophy of "no job too extreme" began to take hold and eventually garnered a following large enough to land him and his tell-it-like-it-is approach onto A&E's hit reality series, Hoarders.
Matt now helps compulsive hoarders clean out their homes and their lives in the process.
Series
Books:
The Secret Lives Of Hoarders, May 2011
Paperback