Jennifer L. Pozner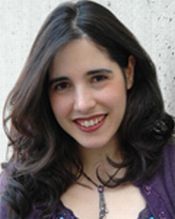 Jennifer L. Pozner is founder and executive director of Women In Media & News (WIMN), a media justice group that amplifies women's presence and power in the public debate through media analysis, education and advocacy. She is also managing editor of WIMN's Voices, the popular group blog on women and the media. (See www.wimnonline.org)
A widely published journalist, Pozner serves on the board of editors of In These Times magazine. Her work has appeared in corporate media outlets (eg., Newsday, Chicago Tribune, Boston Phoenix), independent magazines (eg., Ms. magazine, The American Prospect, Bitch: Feminist Response to Pop Culture), online media (eg., AlterNet, Salon, Huffington Post), among others. She has served as an adviser for and has been featured in several documentary films, including "I Was a Teenage Feminist" and "Miss Representation."
Pozner's first book, "Reality Bites Back: The Troubling Truth About Guilty Pleasure TV," is forthcoming from Seal Press. She has also contributed essays to anthologies including "Catching a Wave: Reclaiming Feminism for the 21st Century," "BITCHFest: Ten Years of Cultural Criticism From the Pages of Bitch Magazine," "The W Effect: Bush's War on Women," "What We Do Now," "Uncovering the Right on Campus," and others.
Pozner has appeared as a commentator on CNN, Fox News, MSNBC, ABC News Now, GRITtv, Democracy Now!, National Public Radio, and Comedy Central's "The Daily Show with Jon Stewart." And, because she's a sucker for punishment, she's gone head to head with some of the most blustery boys of cable news, including Bill O'Reilly, Sean Hannity and Joe Scarborough.
Log In to see more information about Jennifer L. Pozner
Log in or register now!
Series
Books:
Reality Bites Back, November 2010
Paperback