Sarah MacLean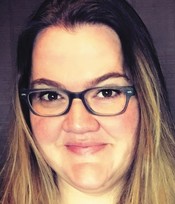 Sarah spent much of her childhood lurking in the stacks of her local library, where she developed both her passion for history and her commitment to the romance genre.
Her love of all things historical helped to earn her degrees in history and cultural anthropology from Smith College and Harvard University before she moved to New York City, where she finally set pen to paper and wrote her first book. Since then, MacLean's romance novels have been New York Times and USA Today best-sellers, translated into more than a dozen languages, and nominated for numerous awards.
MacLean burst onto the romance scene with Nine Rules to Break When Romancing A Rake, the first in her best-selling and critically acclaimed three-book Love By Numbers series. In early 2012, she began her new, pre-Victorian Rules of Scoundrels series with A Rogue by Any Other Name, which received the 2013 RITA Award from the Romance Writers of America. The third book in the series, No Good Duke Goes Unpunished, won the 2014 RITA Award.
Series
Rules of Scoundrels | Scandal & Scoundrel | Love by Numbers | Bareknuckled Bastards
Books:
Brazen and the Beast, August 2019
Hardcover
Brazen and the Beast, July 2019
Mass Market Paperback
How The Dukes Stole Christmas, October 2018
A Holiday Romance Anthology
e-Book
Wicked and the Wallflower, June 2018
Bareknuckled Bastards #1
Mass Market Paperback
The Day of the Duchess, July 2017
Scandal & Scoundrel #3
Mass Market Paperback
A Scot in the Dark, September 2016
Scandal & Scoundrel #2
Paperback
The Rogue Not Taken, January 2016
Scandal & Scoundrel #1
Paperback
Never Judge a Lady By Her Cover, December 2014
Rules of Scoundrels #4
Mass Market Paperback
No Good Duke Goes Unpunished, December 2013
The Third Rule of Scoundrels
Mass Market Paperback
One Good Earl Deserves A Lover, February 2013
Fallen Angels #2
Paperback
A Rogue By Any Other Name, March 2012
Rules of Scoundrels #1
Paperback
Eleven Scandals To Start To Win A Duke's Heart, May 2011
Love by Numbers #3
Paperback
Ten Ways To Be Adored When Landing A Lord, November 2010
Love by Numbers #2
Paperback
Nine Rules to Break When Romancing a Rake, April 2010
Love by Numbers #1
Mass Market Paperback
The Season, March 2009
Hardcover

Videos