John Dufresne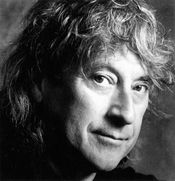 Death is what keeps me up at night, and so death is what I write about. In fact, it's only one of the horrors that keeps me awake, that and loneliness, grief, separation, and, well, that's enough for now. We're dying and we don't want to be. Everything we care about slips away from us, everyone leaves. That's the awful sadness at the center of our existence. That's what I believe. And I believe it is our struggle against this brutal fact, against the reality of our brief lives and our immense losses that constitutes the beauty of life. So even in a book that I thought was going to be about love, I knew that death would creep in. I just didn't know how. I started with Laf and set out to write about a marriage in trouble because only trouble is interesting, and trouble between partners especially so - there's so much history, intimacy, so much shared memory involved, so much vulnerability, so many expectations. What sets the story in motion is Laf's sense that his dreams are about to become regrets. That's what keeps him up at night. His anxiety is so intense that he is willing at first to sacrifice his marriage in order to pursue this dream of becoming a writer. He leaves his wife Martha, hurts her terribly, and throws their futures into chaos. Now I know that in fiction nothing is ever what it seems. I knew there was more to Laf's story than he was letting on. I figured I'd be startled by some revelations and supposed the story would take some turns I had not expected. Still, I assumed that something like this would happen: As a result of his struggle, a protracted and anguished one, Laf would come to understand that his place was with Martha, that he loved and needed her, that he could only reach fulfillment, artistic or otherwise, with this woman who had shared his past and loved him dearly. That was the book I thought I would write.
But then Judi Dubey, a minor character I had assumed, quite unexpectedly told Laf that she had been a thirteenth-century Saxon mystic and began to relate a fascinating story of her past life. I thought, as Laf might have: What an interesting and curious woman! Neither Laf nor I believed that Judi had lived before, but then where did these vivid and resonant details come from? And why does she need to believe this? And I thought, well, now it will be harder for Laf to get back home. He's entranced. But that will only make the story more interesting, his conflict more acute. He'll have to dig deeper, struggle harder. And his return to his wife will be all the more compelling. But then Judi discovers she has advanced cancer.
Part of the joy of writing is discovering what turns up on the page each day. You live with these people, you care about their lives, you think more about them than you do about your own family. Your job is not to judge them, and it is not to let them off the moral hook. Your job is to witness their behavior, to hold them responsible for what they do, and to render justice to their lives.
Writing fiction is a humble art. I write stories knowing that I have no answers, but lots of questions. I write about what I don't understand, hoping that in the writing, I'll come to see what I think. I'll muddle ahead to some insights, knowing that I will never really come to understanding or wisdom. As a writer this is how I make sense - try to make some small sense - of the world and my place in it. The purpose of a novel, I think, is to say this is what it's like to be a human being, and this is how it feels. Well, love is what Laf doesn't understand, so I began this particular story with Laf trying to figure it out. What is love anyway? Why do people who love each other hurt each other? And why does love, which is what sustains us, which always begins with such hope, so often fail? - John Dufresne
Series
Books:
I Don\'t Like Where This Is Going, May 2017
Trade Size
I Don't Like Where This Is Going, April 2016
A Wylie Coyote Novel
e-Book
Love Warps the Mind a Little, January 2008
Hardcover