Cara Elliott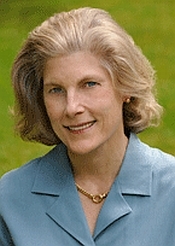 Blogging at Fresh Fiction
Review | PASSIONATELY YOURS by Cara Elliott
May 26, 2015
An Adventurous Regency Romance with Characters You Will Fall in Love with. Read More...
Cara Elliott | Top 5 Female Novelists of History
April 29, 2015
Since the heroine of SINFULLY YOURS (Book Two in the Read More...
Cara Elliott | Olivia Sloane's Top Five Favorite Scandalous Regency Women
April 1, 2015
1. Mary Wollstonecraft, who had the courage to write the first fiery essays calling for women's rights. 2. Lady Hester Stanhope, an intrepid traveler Read More...
Pseudonym for Andrea Penrose.
Pseudonym: Andrea Pickens.

Cara Elliott graduated from Yale University, and she now lives and works in New York City
Series
Circle of Sin | Lords of Midnight | Hellions of High Street
Books:
The Last Chance Christmas Ball, October 2015
Paperback
Passionately Yours, June 2015
Hellions of High Street #3
Paperback (reprint)
Sinfully Yours, May 2015
Hellions of High Street #2
Paperback (reprint)
Scandalously Yours, April 2015
Hellions of High Street #1
Paperback (reprint)
Passionately Yours, March 2014
e-Book
Too Dangerous To Desire, November 2012
Lords of Midnight
Paperback
Too Tempting To Resist, May 2012
Lords of Midnight #2
Paperback
Too Wicked To Wed, November 2011
Lords of Midnight #1
Paperback
To Tempt A Rake, February 2011
Circle of Sin #3
Mass Market Paperback
To Surrender To A Rogue, June 2010
Circle of Sin #2
Mass Market Paperback
To Sin With A Scoundrel, March 2010
Circle of Sin #1
Mass Market Paperback