Mary Lydon Simonsen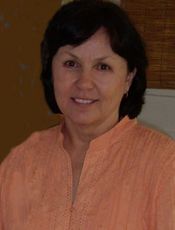 Blogging at Fresh Fiction
Mary Lydon Simonsen | How I Write Aka Talking To Myself
December 3, 2009
Thank you for inviting me to write a guest blog on Fresh Fiction. I thought I would share with Read More...
After crisscrossing the country, my husband of 30+ years and I finally settled in Peoria, Arizona, a suburb of Phoenix, where our two grown daughters, Meg and Kate, and our grandchild, Kaelyn, also live. Paul and I spend most of our time in the Valley of the Sun, but when the temperatures hit the triple digits, we head up to the High Country to our second home in Flagstaff--a cool retreat and a great place to write a book.
Interviews for Mary Lydon Simonsen
Mary Lydon Simonsen Interview
Searching For Pemberley
December 22, 2009
Series
Books:
Searching For Pemberley, December 2009
Paperback