Colin Tudge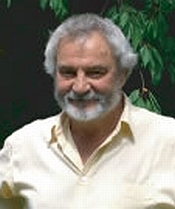 Colin Tudge was born in London in 1943; educated at Dulwich College, 1954-61; and read zoology at Peterhouse, Cambridge, 1962-65.
Ever since then he has earned a living by spasmodic broadcasting and a lot of writing—mainly books these days, but with occasional articles. He has a special interest in natural history in general, evolution and genetics, food and agriculture, and spends a great deal of time on philosophy (especially moral philosophy, the philosophy of science, and the relationship between science and religion).
He has two daughters, one son, and three granddaughters, and lives in Oxford with his wife, Ruth (nee West).
CT nurses the conviction that human beings are basically both sensible and nice and that if only democracy could be made to work—creating societies based on people's real desires and values, as opposed to those assumed by economists and governments—then the world would be a much better place. After so many decades of muddle-headedness and abuse, it may well be too late to keep the world in a tolerable state. Yet this still may be achievable, and is surely worth a try.
Series
Books:
The Link, May 2009
Hardcover