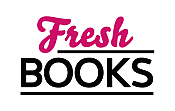 No fooling, it's April books!
Tessa Dare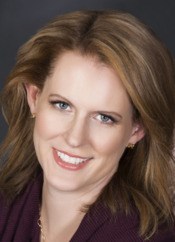 Tessa Dare is the award-winning author of seven historical romance novels and one novella. She has twice been awarded the RT Book Reviews Reviewer's Choice Award, and has twice been a finalist for Romance Writers of America's prestigious RITA® award. Her books have been contracted for translation in nine languages. Recently, Booklist magazine named her one of the "new stars of historical romance."
Mixing wit, sensuality, and emotion, Tessa strives to write Regency-set romance novels that feel relatable to modern readers. With her new "Spindle Cove" series, she's had great fun creating a fictional seaside community populated by women who defy the conventions of their time--engaging in such unladylike pursuits as medicine, geology, and artillery. And she's had even more fun dreaming up the strong-willed, unsuspecting men who'll find their hearts ensnared by these "spinster" heroines. The first Spindle Cove book, A Night to Surrender, will be available August 30, 2011 from Avon Books.
A librarian by training and a booklover at heart, Tessa takes great pride and pleasure in continuing to work part-part-time at her local public library. She makes her home in Southern California, where she shares a cozy, cluttered bungalow with her husband, their two children, and a big brown dog.
Series
Spindle Cove | Castles Ever After | Girl Meets Duke
Books:
How the Dukes Stole Christmas, October 2019
Mass Market Paperback
The Wallflower Wager, August 2019
Mass Market Paperback
How The Dukes Stole Christmas, October 2018
A Holiday Romance Anthology
e-Book
The Governess Game, September 2018
Girl Meets Duke #2
Mass Market Paperback
The Duchess Deal, September 2017
Girl Meets Duke #1
Mass Market Paperback
Do You Want to Start a Scandal, October 2016
Castles Ever After #4
Paperback
Lord Dashwood Missed Out, December 2015
Spindle Cove Novella
e-Book
When A Scot Ties the Knot, September 2015
Castles Ever After #3
Mass Market Paperback
Say Yes to the Marquess, January 2015
Castles Ever After #2
Paperback
Romancing the Duke, January 2014
Castles Ever After #1
Paperback
Any Duchess Will Do, June 2013
Spindle Cove #4
Mass Market Paperback
Beauty and the Blacksmith, May 2013
Spindle Cove
e-Book
The Scandalous, Dissolute, No-Good Mr. Wright, January 2013
Paperback
A Lady By Midnight, September 2012
Spindle Cove #3
Paperback
Three Weddings and a Murder, June 2012
e-Book
A Week to Be Wicked, April 2012
Spindle Cove #2
Mass Market Paperback
Once Upon A Winter's Eve, November 2011
A Spindle Cove Novella
e-Book
A Night To Surrender, September 2011
Spindle Cove #1
Paperback
Three Nights With A Scoundrel, August 2010
Stud Club #3
Mass Market Paperback
Twice Tempted By A Rogue, July 2010
Stud Club #2
Mass Market Paperback
The Girl Who Loved Historical Romance, June 2010
Paperback
One Dance with a Duke, June 2010
Stud Club #1
Mass Market Paperback
A Lady Of Persuasion, October 2009
Hunting Party #3
Mass Market Paperback
Surrender of a Siren, September 2009
Hunting Party #2
Mass Market Paperback
Goddess of the Hunt, August 2009
Hunting Party #1
Mass Market Paperback