Joseph M. Soll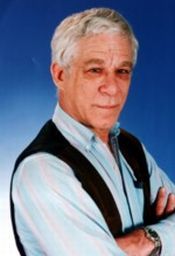 Joe Soll is a psychotherapist, lecturer and a former adjunct professor of social work at Fordham University Graduate School, internationally recognized as an expert in adoption related issues. He is director and co-founder of Adoption Crossroads in New York City, a non-profit adoption search and support organization.
The director and founder of the Adoption Counseling Center in New York City, Mr. Soll is also an pproved adoption counselor for the United Kingdom Department of Health, and a former member of Matilda Cuomo's 1993 Adoption Task Force. He is a fellow of the American Orthopsychiatric Association, the American Association of Grief Counselors and a member of the Council on Social Work Education.
Since 1989, Mr. Soll has organized and coordinated seven international mental health conferences on adoption, has been an expert witness in court about adoption related issues and has lectured widely at adoption agencies, social work schools, mental health facilities and mental health conferences in the U.S. and Canada.
Joe Soll has appeared on Radio and Television over 300 times, given over 150 lectures on adoption related issues and has been featured or quoted in over five dozen newspapers, books and magazines. He was portrayed as a therapist in the NBC Made-For-TV movie The Other Mother and recently played himself in the HBO Special Reno Finds Her Mom.
Series
Books:
Adoption Healing ...a path to recovery, March 2000
Trade Size