Joe Lampl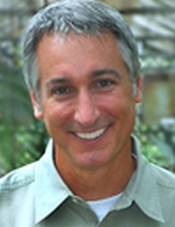 Joe Lampl is not only a gardening expert, but also a passionate educator and media personality dedicated to sharing his knowledge of horticulture by providing resources to gardeners of all levels.
For three years Joe hosted Fresh from the Garden on the DIY Network and is currently host of GardenSMART on PBS. His fresh, inspirational, and nurturing personality, along with his ability to present complicated subjects in an easy-to-understand manner, makes him a sought-after speaker around the country.
As a Master Gardener and Certified Landscape Professional, Joes work is highly acclaimed. As the founder of The joe gardener Company, an organization committed to helping people of all skill levels learn, create, and grow beautiful gardens and landscapes, he introduces gardening to beginners and helps seasoned veterans perfect their skills.
His weekly syndicated column, The Gardener Within, is distributed to approximately 400 newspapers nationwide. Through television, radio, personal appearances, seminars, books, articles, and the organizations Web site www.joegardener.com, gardeners are given straightforward instructions and the latest ideas for improving their outdoor lifestyle.
Series
Books:
The Green Gardener's Guide, February 2008
Paperback