Christina Hollis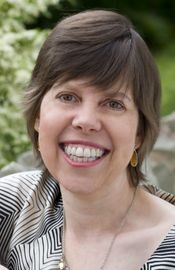 Blogging at Fresh Fiction
Christina Hollis | You'll Need These Three Things, If You Want To Write A Book
March 18, 2015
Millions of people dream of seeing their name on the cover of a bestseller. Most never do anything about it, but you can be the Read More...
Christina Hollis | Finding A Balance Between Self Absorption And Self Obsession...
November 23, 2011
A world famous author stood in front of a freshman class, smiling at all those eager faces. 'You all want to be writers?' He asked Read More...
Christina Hollis was born in Somerset, England and was the elder of two children. The Careers department at school gave her the stark choice between nursing and teaching, but both options called for more years of study. All she wanted to do was use her imagination and write, so she escaped from school to get a job in the financial sector.
She worked briefly in Marketing, but 'Numbers tend to dance in my head, but not exactly like sugar plums! My job was all about figures, and used more spreadsheets than I felt happy with,' she says now. Around this time, she met her husband on a blind date. They lived in the city for convenience, but both wanted to get away to the peace and quiet of the countryside. After they moved out to rural Gloucestershire, Christina began writing full time about their life in the country. Producing articles and photographs for national magazines about their exploits keeping chickens, geese, pigs and growing their own fruit and vegetables by day, by night she was working on full-length fiction.
Christina has been writing since she was old enough to hold a pencil, and reading for almost as long. Her grandfather and father were both avid readers, and so is her husband, so she has always been surrounded by books. Writing fiction was a natural progression from her magazine work. In 1990 her first full length novel, Knight's Pawn, was published by Harlequin Mills and Boon under the pen name Polly Forrester. After a career break to devote time to raising a family of her own, she joined respected poet Paul Groves' creative writing course to explore other avenues. Here she discovered the art of the short story, and was encouraged to try writing contemporary romance. After several drafts and some revisions, her first Mills and Boon Modern Romance, The Italian Billionaire's Virgin was published in 2007. Her books have appeared in lists of best sellers all over the world.
'As well as romantic conflict, I like my books to capture the countryside in all its moods,' she says. 'Reading can take you to a completely different place and time. That's my idea of luxury - the chance to escape from the pressures of everyday life.'
Log In to see more information about Christina Hollis
Log in or register now!
Series
Books:
His Majesty's Secret Passion, February 2015
e-Book
Flores de pasi?n, February 2012
Paperback
Weight Of The Crown, September 2011
Paperback
The Count's Challenge, July 2011
Paperback
Master of Bella Terra, January 2011
Paperback
The Count Of Castelfino, July 2010
Mass Market Paperback
The Tuscan Tycoon's Pregnant Housekeeper (Presents Extra), September 2009
Mass Market Paperback
The Ruthless Italian's Inexperienced Wife, July 2009
Mass Market Paperback
Her Ruthless Italian Boss, February 2009
Mass Market Paperback
Pregnant By The Italian Count, September 2008
An Innocent In His Bed
Mass Market Paperback
One Night In His Bed, February 2008
Innocent Mistress, Virgin Bride
Paperback