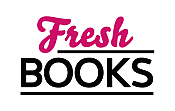 Sweet Romance + Thrilling Intrigue = February Best Reads
Randy Wayne White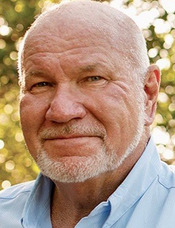 Pseudonym: Randy Striker.

Randy Wayne White is a New York Times best selling author whose novel, Sanibel Flats, was chosen by the American Independent Mystery Booksellers Association as one of the Hundred Favorite Mysteries of the 20th Century....
Randy's novels featuring marine biologist Doc Ford and quirky pal, Tomlinson, have enjoyed a growing cult following since the first book appeared in 1990. Randy was a light-tackle fishing guide at Tarpon Bay Marina, Sanibel Island for 13-years, did more than 3,000 charters, and draws heavily on those experiences for his novels about Dr. Marion Ford and friends at Dinkin's Bay.
Randy's sixteenth novel, DEAD SILENCE, was published by G.P. Putnam's Sons in the Spring of 2009 to reviews that cemented his position as "one of the hottest writers in America" (Booklist). His previous novels, BLACK WIDOW, HUNTER'S MOON, DARK LIGHT, EVERGLADES, TWELVE MILE LIMIT, SHARK RIVER, TEN THOUSAND ISLANDS, THE MANGROVE COAST, NORTH OF HAVANA, CAPTIVA, and others have accumulated devoted fans world wide. About Randy, the Denver Post wrote "He is a major new talent who has produced a virtually perfect piece of work." The Tampa Tribune called Randy, "the rightful heir to John D. MacDonald."
A collection of essays, Batfishing in the Rainforest also received excellent reviews. Paul Theroux (author of The Mosquito Coast) wrote: "Batfishing in the Rainforest contains equal parts of comedy and courage. Randy White is not simply a wonderful writer; he is a fishing guide of genius."
Non-fiction books include, THE SHARKS OF LAKE NICARAGUA, LAST FLIGHT OUT, AN AMERICAN TRAVELER.
Randy was a monthly columnist for Outside Magazine, and traveled the world, writing about natural history, archaeology, anthropology, travel and politics. He covered the America's Cup in Australia, and has written about Africa, Sumatra, Singapore, Central America, Vietnam, Borneo, Malaysia, the Caribbean, and South America. He has dog sledded in Alaska and brought back refugees from Cuba.
Log In to see more information about Randy Wayne White
Log in or register now!
Series
Doc Ford
Books:
Salt River, February 2020
Doc Ford #26
Hardcover
The Man Who Invented Florida, March 2019
Mass Market Paperback (reprint)
Caribbean Rim, March 2019
Doc Ford #25
Mass Market Paperback (reprint)
The Heat Islands, March 2018
Doc Ford
Mass Market Paperback
Mangrove Lightning, March 2018
Mass Market Paperback
Caribbean Rim, March 2018
A Doc Ford Novel #25
Hardcover
Seduced, October 2017
Mass Market Paperback
Mangrove Lightening, April 2017
Hardcover
Sanibel Flats, March 2017
Mass Market Paperback
Deep Blue, March 2017
Mass Market Paperback
Cuba Straits, March 2015
Hardcover
Haunted, September 2014
Hannah Smith #3
Hardcover
Bone Deep, March 2014
A Doc Ford Novel
Hardcover
Night Moves, February 2014
A Doc Ford Novel
Mass Market Paperback
Chasing Midnight, March 2012
Doc Ford #19
Hardcover
Night Vision, February 2012
Doc Ford #18
Paperback (reprint)
Night Vision, March 2011
Doc Ford #18
Hardcover
Dead Silence, March 2010
Doc Ford #16
Paperback (reprint)
Deep Shadow, March 2010
Doc Ford #17
Hardcover
Dead Silence, March 2009
Doc Ford #16
Hardcover
Black Widow, March 2008
Doc Ford #15
Hardcover
The Deadlier Sex, October 2007
Dusky MacMorgan Series #4
Paperback (reprint)
Hunter's Moon, April 2007
Doc Ford #14
Paperback
Dark Light, March 2007
Doc Ford Series, #13
Paperback (reprint)
Dark Light, March 2006
Doc Ford Novel
Hardcover
Dead Of Night, March 2005
Doc Ford #12
Hardcover
Everglades, June 2004
Doc Ford #10
Paperback (reprint)
Tampa Burn, June 2004
Doc Ford #11
Hardcover
Twelve Mile Limit, June 2003
Doc Ford #9
Paperback (reprint)
Shark River, June 2002
Doc Ford #8
Paperback (reprint)
Ten Thousand Islands, June 2001
Doc Ford #7
Paperback (reprint)
The Mangrove Coast, November 1999
Doc Ford #6
Paperback (reprint)
North of Havana, May 1998
Doc Ford #5
Paperback (reprint)
Captiva, May 1997
Doc Ford #4
Paperback (reprint)
The Man Who Invented Florida, December 1993
Doc Ford #3
Hardcover
The Heat Islands, February 1993
Doc Ford #2
Paperback (reprint)
Sanibel Flats, April 1991
Doc Ford #1
Paperback (reprint)