Laurie Viera Rigler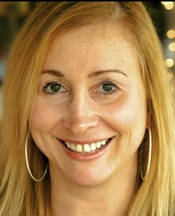 Laurie Viera Rigler is the best-selling author of the novels CONFESSIONS OF A JANE AUSTEN ADDICT and RUDE AWAKENINGS OF A JANE AUSTEN ADDICT, both published in North America by Dutton / Plume. CONFESSIONS OF A JANE AUSTEN ADDICT has also been published in the Netherlands (Archipel) and the UK (Bloomsbury), garnering enthusiastic reviews in The Guardian and The Observer and receiving a nomination for a Regency World Award for Best New Fiction.
Prior to confessing a severe case of Austen Addiction, Laurie teamed with Richard Roeper of Ebert & Roeper fame to write a humorous, gender-specific guide to movie rentals entitled HE RENTS, SHE RENTS: THE ULTIMATE FILM GUIDE TO THE BEST WOMENíS FILMS AND GUY MOVIES for St.Martinís Press. She also coauthored POPPING THE QUESTION: REAL-LIFE STORIES OF MARRIAGE PROPOSALS, FROM THE ROMANTIC TO THE BIZARRE for Walker & Company.
Having spent several years writing her first novel and reading all those proclamations about how aspiring novelists were more likely to win the lottery than ever get published, Laurie is passionate about encouraging other writers. Prior to coming into her own as a novelist, she spent an exciting decade as a freelance book editor working with authors of fiction and nonfiction. She now teaches classes in storytelling technique at Vromanís, Southern California's oldest and largest independent bookstore.
In addition to teaching writing workshops, Laurie blogs for her own site, Jane Austen Addict, and is a frequent guest blogger on various book and culture sites, including PBS.org's Remotely Connected. She has also taken up tweeting Jane Austenís NORTHANGER ABBEY in 140 characters or less, having recently completed a Twitter version of PERSUASION.
In an earlier lifetime, Laurie worked in film and television in a variety of capacities, from production coordinating features to producing short films. Two of the short films she produced were commissioned by Showtime and featured comedians Robert Schimmel and Mike McDonald. A third short, Blind Curve, was selected for the Cannes Film Festival's Semaine de la Critique. Although Laurie doesn't work in film anymore, she still has a great love for movies. Especially if they have something to do with Jane Austen.
A longtime resident of the very same Echo Park / Silverlake neighborhood in Los Angeles in which RUDE AWAKENINGS OF A JANE AUSTEN ADDICT is set, Laurie now lives nearby in Pasadena, California, with her filmmaker husband and their cat.
ďAll this she must possess,Ē added Darcy, ďand to all this she must yet add something more substantial, in the improvement of her mind by extensive reading.Ē Oh, yeah. Education. Laurie graduated summa cum laude, Phi Beta Kappa, from the State University of New York at Buffalo with a B.A. in Classics. That good enough for you, Mr. Darcy?
Series
Books:
Rude Awakenings Of A Jane Austen Addict:, May 2010
Paperback
Rude Awakenings Of A Jane Austen Addict, July 2009
Hardcover
Confessions Of A Jane Austen Addict, May 2008
Trade Size (reprint)
Confessions of a Jane Austen Addict, August 2007
Hardcover