Lisa Shearin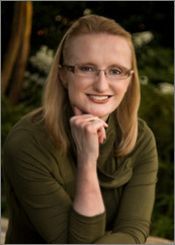 Blogging at Fresh Fiction
Lisa Shearin | Exit Strategy
May 24, 2012
Don't miss the latest in Lisa Shearin's Read More...
Lisa Shearin currently works as the editor at an advertising agency. She has been a magazine editor and writer of corporate marketing materials of every description. Lisa enjoys singing, reading, writing novels, and fencing (foil and epee, as well as rapier & dagger dueling). She lives in North Carolina with her husband, two cats, two spoiled-rotten retired racing greyhounds, and a Jack Russell terrier who rules them all.
Interviews for Lisa Shearin
Fresh Interview | SPI Time: Lisa Shearin Talks THE DRAGON CONSPIRACY
The Dragon Conspiracy
February 5, 2015
Series
Raine Benares | SPI Files
Books:
The Ghoul Vendetta, February 2017
Spi Files Novel #4
Mass Market Paperback
The Brimstone Deception, February 2016
SPI Files #3
Paperback
The Dragon Conspiracy, February 2015
SPI Files #2
Paperback
Night Shift, December 2014
Paperback
The Grendel Affair, January 2014
SPI Files #1
Paperback
All Spell Breaks Loose, June 2012
Raine Benares #6
Paperback
Con & Conjure, April 2011
Raine Benares #5
Paperback
Bewitched & Betrayed, May 2010
Raine Benares #4
Paperback
The Trouble With Demons, May 2009
Raine Benares #3
Paperback
Armed & Magical, May 2008
Raine Benares #2
Paperback
Magic Lost, Trouble Found, June 2007
Raine Benares #1
Paperback