Christine Wenger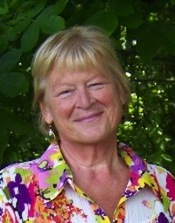 Blogging at Fresh Fiction
Christine Wenger | From The Desk Of Trixie Matkowski
February 8, 2016
For the Sandy Harbor Lure newspaper: HOLIDAY TRADITIONS By Trixie Matkowski Read More...
Christine Wenger | From the Office of Trixie Matkowski
July 14, 2015
From the office of Trixie Matkowski Owner Silver Bullet Diner and Sandy Harbor Housekeeping Cottages "On the beautiful Read More...
Christine Wenger | Rambling Thoughts on Being an Author of a "Comfort Food" Series
January 5, 2015
First, let me explain that wild title above. My series for Penguin/Obsidian Books are all cozy mysteries, and each one has a comfort Read More...
Christine has worked in the criminal justice field for more years than she cares to remember. She has a dual master's degree in Probation and Parole Studies and Sociology from Fordham University.
Unfortunately, the knowledge gained from way too many years in night school, didn't prepare her for what she loves to do the most – writing romances and cozy mysteries.
Series
Comfort Food
Books:
It's a Wonderful Knife, February 2016
Comfort Food #5
Paperback
Macaroni And Freeze, July 2015
Comfort Food #4
Paperback
Diners, Drive-Ins, And Death, January 2015
Comfort Food Mystery #3
Paperback
A Second Helping Of Murder, April 2014
Comfort Food Series #2
Paperback
Do Or Diner, August 2013
Comfort Food Mystery #1
Paperback
The Tycoon's Perfect Match, June 2009
Mass Market Paperback
It's That Time Of Year, November 2008
The Hawkins Legacy
Mass Market Paperback
The Cowboy And The CEO, August 2007
Mass Market Paperback
Not Your Average Cowboy, October 2006
Paperback