Kris Radish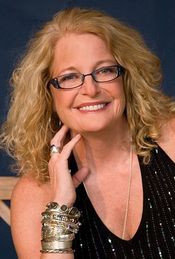 Kris Radish fell in love with words as a little girl when she discovered the joy of reading about Nancy Drew. By the beginning of eighth grade she had read every book in her local Wisconsin library and knew she was going to be a writer. With over half a million copies of her bestselling novels in print, she is now a favorite among readers, book clubs and independent booksellers across the country. Her novels celebrate the power, passion and friendships of women.
In 2002, Radish published her first novel with Bantam Books, an ode to the power of female friendships called THE ELEGANT GATHERING OF WHITE SNOWS, which was an independent bookseller favorite, a Book Sense 76 Selection, and appeared on national bestseller lists. Her second novel in 2004, DANCING NAKED ON THE EDGE OF DAWN, also celebrated friendships among women and was a Book Sense 76 Selection. Radish thinks of her writing as "narrative that focuses on greater life experiences and deeper character portrayals about women who are not just starting down the road but building an entire new freeway." Her third novel, ?ANNIE FREEMAN'S FABULOUS TRAVELING FUNERAL (February 2006), featured more strong women characters triumphing in the face of transitions. In Radish's most recent inspiring novel, THE SUNDAY LIST OF DREAMS, (January 2007) she shares her enthusiasm for life and dares women everywhere to make their fantasy a reality.
In between writing, Radish holds workshops on writing and women's and feminist issues. Her talks highlight her own experiences as a working journalist and divorced mother of two and focus on self-empowerment. Radish engages her audiences with laughter, stories of her writer's life and how she creates characters that women easily relate to, and how she in turn leans on her characters for support in her own life.
Radish is a full-time writer and she lives with her family in Wisconsin, where she is at work on her sixth novel for Bantam Books. Her fifth and forthcoming novel, SEARCHING FOR PARADISE IN PARKER, PA, will be her hardcover debut and was published on April 1st, 2008. She has a degree in journalism and is a former syndicated political and humor columnist. She's also the author of two nonfiction books, Run, Bambi, Run and Birth Order.
Series
Books:
The Shortest Distance Between Two Women, August 2009
Paperback
Searching for Paradise in Parker, PA, April 2008
Hardcover
The Sunday List of Dreams, February 2007
Paperback
Annie Freeman's Fabulous Traveling Funeral, February 2006
Paperback
Dancing Naked at the Edge of Dawn, January 2005
Paperback
The Elegant Gathering of White Snows, June 2003
Paperback
The Birth Order Effect, March 2002
Paperback
Run, Bambi, Run, February 1992
Hardcover