Merry Jones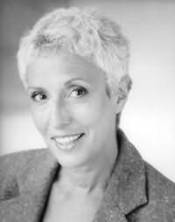 Merry Jones has been writing since she was old enough to hold a pencil. "If I don't write," she says, "over time, I get agitated and irritable, as if energy is building up inside and I have to let it out."
Accordingly, over the years, she has written a wide range of material, in a variety of styles and for diverse media. She began her career by spending about fifteen years writing and producing video and multi-media for corporate clients, but, when her second child was born in 1989, she decided to pursue her passion and began to write books.
All of Merry's work deals with inter-personal relationships, particularly their unanticipated aspects. For several years, she approached this topic through light humor (including the best-selling I LOVE HIM, BUT…) and serious non-fiction (including BIRTHMOTHERS: WOMEN WHO HAVE RELINQUISHED BABIES FOR ADOPTION TELL THEIR STORIES). Now, she has moved into a genre she loves: shadowy mysteries.
Merry sees mysteries as more than merely page-turning stories. "Mystery gives the reader—and the writer--a safe environment to approach the frightening aspects of life. You know, going in, that normal order is going to be disrupted by something evil and dark. But you also know that order and normalcy will be restored. Unlike in life, where we never know the outcome, we can face fear and evil and darkness and overcome it, at least for the duration of the novel. But within those pages, the mystery gives us the opportunity to look closely at the nature of our fears, and of ourselves."
Log In to see more information about Merry Jones
Log in or register now!
Series
Elle Harrison | Harper Jennings | Zoe Hayes
Books:
Child's Play, January 2017
Elle Harrison
Hardcover
Elective Procedures, July 2014
An Elle Harrison Thriller
Hardcover
Outside Eden, July 2013
A Harper Jennings Mystery
Hardcover
The Trouble With Charlie, February 2013
An Elle Harrison Thriller
Hardcover
Winter Break, January 2013
A Harper Jennings Mystery
Hardcover
Behind the Walls, March 2012
A Harper Jennings Mystery
Hardcover
The Borrowed and Blue Murders, August 2011
The Zoe Hayes Mysteries
e-Book (reprint)
The River Killings, August 2011
The Zoe Hayes Mysteries
e-Book (reprint)
Summer Session, August 2011
A Harper Jennings Mystery
Hardcover
The Deadly Neighbors, July 2011
The Zoe Hayes Mysteries
e-Book (reprint)
The Nanny Murders, June 2011
The Zoe Hayes Mysteries
e-Book (reprint)
The Borrowed And Blue Murders, September 2008
Zoe Hayes
Hardcover
The River Killings, October 2006
Zoe Hayes
Hardcover
The Nanny Murders, August 2006
Zoe Hayes
Paperback (reprint)
Birthmothers: Women Who Have Relinquished Babies for Adoption Tell Their Stories, August 2000
Paperback