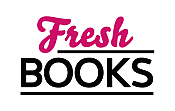 New Year, New Books!
Myrka De Llanos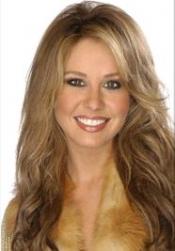 For over a decade, Myrka Dellanos has been a U.S. born, bilingual and unparalleled broadcast journalist in the Spanish television market. At least twenty million viewers throughout the United States, Latin-America and worldwide have come to embrace and welcome this two-time Emmy award winning journalist into their homes and families. In the last year, she was selected as Time Inc.'sStar of the Year for People En Espanol magazine in their premiere double issue for December 2004, January 2005.

Today, Myrka hosts her own prime time show on Univision Television Network called,Exclusively with Myrka Dellanos or En Exclusiva con Myrka Dellanos where she is able to do what she is most passionate about, interview others. With her journalistic background and unique access to the stars and newsmakers of the day, her program is an up-close and personal encounter with the people who are most loved by her viewers. Myrka also hosts special programming for Univision, like the nominations for the Spanish music awards, Premio Lo Nuestro and the Latin Grammy's which she hosted live from Miami and Los Angeles; she was also the first host of Premios Juventud, an MTV type show where the hottest young latin stars perform and receive awards in music, fashion, acting and sports; and she has hosted for more than five years the highly rated Noche de Estrellas, a yearly event where latin stars walk down the famed red carpet to attend the latin music show, Premio Lo Nuestro.

To this list of accomplishments, Myrka can now add published author. Her book Triunfa y se Feliz; Cosas que aprendi gracias a Dios, a mi madre y a la vida, or Succeed and Be Happy; Things I'Ve Learned Thank God, My Mom And Life is published by Random House 2005. She will be traveling to many cities in the U.S. in the following months on a book tour and her work will later be released throughout Latin-America. She was asked by the Library of Congress to be a part of the the National Book Festival hosted by First Lady Laura Bush in September of 2005.

In 1993 Myrka began hosting Univision Network's Primer Impacto airing live every weekday. This show was consistently rated in the top-ten in the U.S. and throughout Latin America while Myrka hosted for one decade. She was also the host of Univision's Ver Para Creer, a show that highlights amazing and outrageous feats performed throughout the world, and of Imagenes de Impacto where the audience is shown the world's most amazing videos.

Myrka has solidified her career not only covering many important worldwide news events, but also by interviewing some of the most notable celebrities including among many, renowned opera singer Placido Domingo; boxing champion Oscar de la Hoya; Jennifer Lopez; Ricky Martin; Marc Anthony; Paulina Rubio and Thalia.

She has received numerous awards besides her two Emmy's; three ACE awards, including a special award for herf live coverage o Lady Diana's death and funeral services. Myrka was namedOutstanding Young Woman of America and is part of the Who's Who among Hispanics in the United States . At the beginning of her career, the United Way of Florida chose Myrka as one of their Outstanding Women in Broadcasting. In the year 2000, she was awarded the Hispanic Leadership Award by the Hispanic Heritage Council for being a positive role model in the Hispanic community and in 2001, she was named Hispanic of the Year by the Direct Marketing Association of America. In 2002, Myrka won the prestigious Athena Award in Florida . Additionally in 2003, she was named Person of the Year by the Organization of Ibero-American Journalists (OPI) which selects their awardees among among all journalists in the U.S. and Latin-America.

In her spare time, Myrka visits schools to discuss journalism and the importance of keeping the Spanish language alive. In 2001, Myrka was honored to be chosen as the Commencement Exercises speaker at her Alma Mater, the University of Miami . In 2004, Myrka was chosen to be the host of the Hispanic Heritage month kick-off at the White House with President George W. Bush and the First Lady. And later that year, Myrka visited Kuwait and Iraq as part of the USO Tour with Wayne Newton. She is the only Hispanic celebrity to have visited this part of the world, during the war on terror.

In addition to her journalistic accomplishments, Myrka has the ability to touch the hearts of Hispanics throughout the world at a grassroots level. Her involvement in charitable initiatives include providing hands-on relief to disaster victims and serving as the international Spokesperson for Save the Children, a non-profit organization that helps disadvantaged children around the globe. Myrka has also worked with the American Diabetes Foundation and was on the celebrity board of directors of Marcelino Pan y Vino, a non-profit Washington D.C. organization that helps sick children. Myrka sponsors numerous children around the world through the Christian Organization "Worldvision" and also through "Compassion International". Most recently, Myrka was chosen to be on the Board of "Partners of the Americas", a worldwide charitable organization that promotes volunteer services.She will be traveling to Colombia later this year to work with them on a personal level. Also, the International Rescue Committee (IRC) which works with the United Nations helping refugees, have approached Myrka to be their Goodwill Ambassador. Myrka is very proud to have been appointed by President George W. Bush to be a member of the prestigious Freedom Corps, a group of 25 of the most influential people in their fields in the U.S. who work together to promote charitable giving amongst Americans.

Myrka is one of the most recognizable personality's on Spanish television and has been the spokesperson for Colgate toothpaste for the last four years; she participated in the "Got Milk" ad campaign with her daughter, and most recently was chosen as the "Celebrity Spokesperson" for the Old Navy Holiday 2004 Campaign. She has been featured on the cover of numerous magazines in the U.S. and throughout Latin-America, including People En Espanol, Shape, Buenhogar (Good Housekeeping) and Hola Magazine (Hello Magazine), among others.

For all of her accomplishments, experience, leadership, poise and elegance, Myrka is most passionate about her favorite role as mother to her daughter Alexa, born in December of 1993.
Series
Books:
Triunfa Y Se Feliz, September 2005
Trade Size