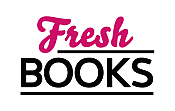 Finish off the year with great December reads
Patricia Davids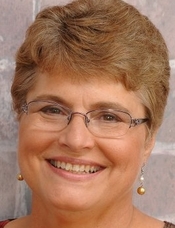 Patricia Davids was born in the farming and ranching country of central Kansas. She had an idyllic childhood filled with horseback riding, softball games, fishing and swimming in the creek. As the only girl with four brothers, it was inevitable that she grew up to be a tomboy. Her love of books began early in life. Nancy Drew, Trixie Beldon, The Hardy Boys and Zane Grey were but a few of the favorites she collected.
After high school, Pat attended Kansas State University and went on to earn her nursing diploma at St. Joseph's School of Nursing in Wichita, Kansas. It was there that a classmate asked her to write a letter to a lonely sailor. Pat had no idea her pen pal would become the love of her life. After exchanging letters for several months, Pat met Dave face to face on St. Patrick's Day in 1973. It wasn't exactly love at first sight, but it was close. The following year they were married. Pat followed her sailor to the U.S Submarine Base in Groton, Connecticut, and eventually they were joined by daughter, Katherine.
On their return to Kansas two years later, Pat and her husband both entered the medical field. Pat as an RN in the NICU and Dave as an X-ray technician. Pat's work eventually expanded to include being a flight nurse on the neonatal transport team. As part of the team, she helped transport infants in need of critical medical services to her hospital. Besides taking care of babies, Pat also worked as a home health nurse. Her stories of life in the air and on the ground were always sure to bring a laugh to her co-workers and family.
You can take a girl out of the country, but you can't take the country out of the girl. Pat's love of the outdoors and her husband's interest in hunting and archery lead them both to compete in the sport of archery at the local, state and national levels. In 1992, Pat and Dave won the Kansas State 3-D archery championships in their respective classes. Throughout her busy life, she remained a devoted reader, but often thought that she might like to write a novel — when she retired.
After her daughter left home, Pat's love of reading evolved into a serious desire to write. In 1996, she began work on her first novel. It proved to be more difficult than she expected. In researching how to write, she discovered a local writers group and soon joined both the Wichita Area Romance Authors and the national organization, Romance Writers of America. Pat credits the help of the wonderful members of both organizations with teaching her the craft of writing and giving her insight into the publishing industry.
Still, after seven years of writing and three completed manuscripts, all she had to show for her efforts was a pile of rejection letters. Then, in the summer of 2002, Pat met Deborah Raney, a fellow Kansas author, and learned about the growing inspirational romance market. It was a lightbulb over the head moment. Pat revised her third book for yet another time and the rest is history.
Log In to see more information about Patricia Davids
Log in or register now!
Series
Amish Bachelors | Lancaster Courtships | Christmas Twins | North Country Amish
Books:
The Hope, November 2019
Amish of Cedar Grove #2
Mass Market Paperback
Shelter from the Storm, August 2019
North Country Amish Series
Mass Market Paperback
Return to Star Valley & A Matter of the Heart, August 2019
Mass Market Paperback (reprint)
The Wish, May 2019
Amish of Cedar Grove
Mass Market Paperback
The Amish Christmas Letters, October 2018
Trade Size
An Amish Wife for Christmas, October 2018
North Country Amish #1
Paperback
Their Pretend Amish Courtship and An Amish Courtship, July 2018
Mass Market Paperback
His Amish Teacher and Plain Target, March 2018
Mass Market Paperback
A Home for Hannah and An Amish Reunion, January 2018
Brides of Amish Country
Mass Market Paperback
A Beau for Katie and An Amish Harvest, January 2018
The Amish Matchmaker
Mass Market Paperback
The Christmas Quilt and An Amish Match, November 2017
Mass Market Paperback
Amish Christmas Twins, September 2017
Christmas Twins #1
Paperback
The Doctor's Blessing And Hannah's Journey, July 2017
Mass Market Paperback
Their Pretend Amish Courtship, June 2017
The Amish Bachelors
Mass Market Paperback
The Shepherd's Bride and Plain Danger, May 2017
Mass Market Paperback
His Amish Teacher, March 2017
The Amish Bachelors 3
Paperback
Plain Admirer and Second Chance Proposal, January 2017
Mass Market Paperback (reprint)
A Heartwarming Amish Sampler, November 2016
e-Book
Katie's Redemption and Plain Secrets, May 2016
Paperback
An Amish Noel, November 2015
Amish Bachelors #2
Paperback
The Amish Midwife, November 2015
Lancaster Courtships #3
Paperback
An Amish Harvest, June 2015
Amish Bachelors #1
Mass Market Paperback
An Amish Family Christmas, November 2014
Paperback
The Amish Nanny, September 2014
Brides of Amish County
Paperback
The Shepherd's Bride, March 2014
Brides of Amish County
Paperback
Plain Admirer, May 2013
Brides of Amish Country
Paperback
Dark Crossings, July 2012
Paperback
Balancing Act, September 2011
Mass Market Paperback
A Family For Thanksgiving (Love Inspired), November 2009
Mass Market Paperback
Speed Trap, August 2009
Mass Market Paperback
A Military Match, November 2008
Mass Market Paperback
A Matter Of The Heart, October 2008
Homecoming Heroes
Mass Market Paperback
Military Daddy, April 2008
Mounted Color Guard Series #2
Paperback
The Color of Courage, August 2007
Paperback
Prodigal Daughter, November 2006
Miniseries: Davis Landing
Paperback
Love Thine Enemy, June 2006
Paperback
His Bundle of Love, January 2006
Steeple Hill Love Inspired
Paperback