Robert Stanek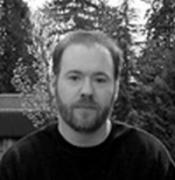 Currently Robert lives in the Pacific Northwest with his wife and children. Robert is proud to have served in the Persian Gulf War as a combat crewmember on an electronic warfare aircraft. During the war, he flew numerous combat and combat support missions, logging over two hundred combat flight hours. His distinguished accomplishments during the Persian Gulf War earned him nine medals, including the United States of America's highest flying honor, the Air Force Distinguished Flying Cross. His career total was 17 medals in only 11 years of military service, making him one of the most highly decorated veterans of the Persian Gulf War.
Log In to see more information about Robert Stanek
Log in or register now!
Series
Books:
Mark of the Dragon, November 2005
Ruin Mist Chronicles
Trade Size
Fields of Honor: Ruin Mist Chronicles, June 2005
Ruin Mist Chronicles
Paperback
In the Service of Dragons IV, June 2005
Paperback
Fields of Honor, May 2005
Ruin Mist Chronicles
Paperback
In the Service of Dragons III, April 2005
Keeper Martin's Tales
Paperback
In the Service of Dragons II, April 2005
Paperback (reprint)
In the Service of Dragons, March 2005
Paperback (reprint)
Magic Lands: Journey Beyond the Beyond, January 2005
Magic Lands #1
Paperback
The Kingdoms And The Elves Of The Reaches, December 2004
Keeper Martin's Tales, Book 1
Paperback
Kingdom Alliance: Ruin Mist Chronicles, March 2003
Ruin Mist Chronicles Series Book 2
Paperback (reprint)
The Kingdoms & the Elves of the Reaches IV, February 2003
Keeper Martin's Tales, Book 4
Paperback
The Kingdoms and the Elves of the Reaches, June 2002
Keeper Martin's Tales, Book 3
Paperback (reprint)
The Elf Queen & the King Book 2, May 2002
Ruin Mist Tales, Book 2
Paperback
The Kingdoms and the Elves of the Reaches, April 2002
Keeper Martin's Tales Series Book 2
Paperback (reprint)
Elf Queen's Quest, March 2002
Ruin Mist Chronicles: Dark Path
Paperback
The Kingdoms and the Elves of the Reaches, February 2002
Keeper Martin's Tales Series Book 1
Paperback (reprint)
Ruin Mist: Keeper Martin's Tale, February 2002
Ruin Mist Chronicles Series Book 1
Paperback (reprint)