Tammi Menendez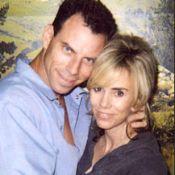 Though they had corresponded intermittently for years, Tammi met Erik Menendez for the first time in 1997, a year after he had been convicted and sentenced to "LWOP" - Life Without Parole. From that first meeting, a strong friendship developed that eventually turned to love. When they met, Tammi was a young, attractive, and successful businesswoman. She was the all-American girl living the all- American life - a life that would forever change with one chance encounter.
Through brutal hardships and constant challenges, Tammi and Erik have sustained each other while creating an inspirational story with the central message: every life is precious; every life has purpose.
Tammi resides in California with her daughter.
Series
Books:
They Said We'd Never Make It, November 2005
Hardcover