Readers and Authors Talk...
Blogging Soon:
Cindi Madsen
L.J. Sellers
Tammy Falkner
Shona Husk
Annie Seaton


Hello, my name is Susanna, and I'm a writer. Years ago, my friend, the amazingly talented writer Tina Whittle, and I decided to go Read More...
Thanks so much for having me at Fresh Fiction! My December release is GENTLEMEN PREFER MISCHIEF Read More...
If the Amoveo were to celebrate Christmas, I'm quite sure they would gather at the royal family's ranch in Montana. The place has Read More...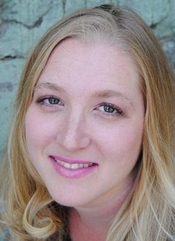 Spotlight
Eliza Knight
---
2013 Readers & 'ritas is over, but what's happening next?
We had a great time at the 2013 Readers & 'ritas with Alexandra Allred, Mary Burton, Shannon K. Butcher, Connie Cox, Tracy Deebs, Nikki Duncan, C.J. Ellisson, Karen Erickson, Lorenz Font, Felice Fox, Morgan Fox, Winnie Griggs, Liliana Hart, Candace Havens, Sherri Hayes, Lorelei James, Missy Jane, Tonya Kappes, Diane Kelly, Sherrilyn Kenyon, Jenn LeBlanc, Jade Lee, Roz Lee, Heather Long, Dianna Love, Sylvia McDaniel, Emily McKay, Nancy Naigle, Colette Saucier, Michael Schneider, Terry Spear, Sasha Summers, Liz Talley, Sherry Thomas, Kay Thomas, Vicki Lewis Thompson, Jaye Wells, Be sure YOU do NOT miss the fun in 2014 (November 7th to 9th, 2014) with special guest Jill Shalvis. Tickets are now on sale.
SPACE IS LIMITED
Authors signed up for 2014 Readers & 'ritas include Leanne Banks, Boone Brux, C.J. Ellisson, Felice Fox, Roz Lee, Heather Long, Sylvia McDaniel, Jill Shalvis, Terry Spear, Sasha Summers, and more. Will you join us?
We Thank Our Sponsors

Entangled has Your Holidays Covered
If you want to snuggle up with a good book during the holidays, boy do we have you covered. Let Read More...

Happy Holidays from Connie Cox
Hi and Happy Holidays! In the hustle and bustle of creating good cheer, are you finding it hard to get Read More...

EXCLUSIVE Interview with Lindsay McKenna & Michael Jaco
Lindsay McKenna, author of DOWN RANGE, sat down with our Read More...

Kirkus Reviews | Going Indie & Self-Publishing
Is self-publishing the same as an Indie? Or are the labels being misused? Each week Sara Reyes writes about Read More...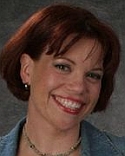 Fresh Holiday Gift Recommendations From the Teen Shelves
It's gift giving season, so for this month's Fresh Takes I have featured suggestions of some of my Read More...

If you're looking for a seasonal cozy mystery to help put you in the holiday spirit, you've come Read More...