Readers and Authors Talk...
Blogging Soon:
Cindi Madsen
L.J. Sellers
Tammy Falkner
Shona Husk
Isabel Cooper
Kathryne Kennedy


Do you remember the old Gothic novels by Phyllis Whitney and Victoria Holt? If you do, you probably can list those special ingredients these authors Read More...
How to Stay Merry while Meeting Your Word Count! My schedule has been crazy the last few months. I've turned in Read More...
A few weeks ago I was in Dallas for one of my favorite events of the year: Readers and 'Ritas. Tidbits of fun included gifting Read More...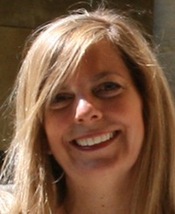 Spotlight
Karen Doornebos
---
2013 Readers & 'ritas is over, but what's happening next?
We had a great time at the 2013 Readers & 'ritas with Alexandra Allred, Mary Burton, Shannon K. Butcher, Connie Cox, Tracy Deebs, Nikki Duncan, C.J. Ellisson, Karen Erickson, Lorenz Font, Felice Fox, Morgan Fox, Winnie Griggs, Liliana Hart, Candace Havens, Sherri Hayes, Lorelei James, Missy Jane, Tonya Kappes, Diane Kelly, Sherrilyn Kenyon, Jenn LeBlanc, Roz Lee, Jade Lee, Heather Long, Dianna Love, Sylvia McDaniel, Emily McKay, Nancy Naigle, Colette Saucier, Michael Schneider, Terry Spear, Sasha Summers, Liz Talley, Sherry Thomas, Kay Thomas, Vicki Lewis Thompson, Jaye Wells, Be sure YOU do NOT miss the fun in 2014 (November 7th to 9th, 2014) with special guest Jill Shalvis. Tickets are now on sale.
SPACE IS LIMITED
Authors signed up for 2014 Readers & 'ritas include Leanne Banks, Boone Brux, C.J. Ellisson, Felice Fox, Roz Lee, Heather Long, Sylvia McDaniel, Jill Shalvis, Terry Spear, Sasha Summers, and more. Will you join us?
We Thank Our Sponsors

Curl Up with Entangled's November Releases
We have so many great reads this month so I'm going to get straight to it. We'll be Read More...

Parris Afton Bonds' Easy Peasy French Silk Chocolate Pie
EASY PEASY FRENCH SILK CHOCOLATE PIE 1 cup butter 1-1/2 cups sugar 4 squares unsweetened chocolate Read More...

EXCLUSIVE Interview with Lindsay McKenna & Michael Jaco
Lindsay McKenna, author of DOWN RANGE, sat down with our Read More...

Kirkus Reviews | Going Indie & Self-Publishing
Is self-publishing the same as an Indie? Or are the labels being misused? Each week Sara Reyes writes about Read More...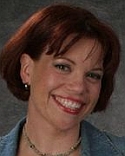 Entangled Teen 12 Days of Kick-ass Christmas
Happy Holidays Everyone! Join us in celebrating Entangled Teen's 12 Days of Kick-ass Christmas Read More...

I love a good cozy mystery, so I'm thrilled to be able to highlight a few top picks each Read More...