I often think back fondly of my very first book-signing. I had just published a romantic suspense geared to the literary/library market. So Read More...
Every so often, I get this huge craving for ice cream. It doesn't last long but I never remember that as I'm buying Read More...
Everyone loves a great deal, right? What if you could have amazing deals, and get a steal of a price (sometimes even free!) on Read More...
Spotlight
Debra Webb
---

My grand daughter told me today that spring was here because of all the beautiful flowers in the garden. I Read More...

Sharon's Cozy Corner March 2014
March has coming roaring in like a lion so far with all the winter-weather still plaguing the country, but Read More...

Join Gwen Reyes in a Talk with Jennifer McQuiston
Jennifer McQuiston wraps up her popular historical series ( Read More...

Entangled Steals & Deals This Week
Entangled Publishing's Steals & Deals for March 24th only 99¢ Deals end 4/7/14 Read More...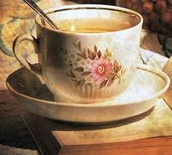 Meet Avery Flynn, Lucy Burdette and Annie Knox
I'm changing it up, y'all!  There are some awesome cozy mysteries out there this month (as there are Read More...