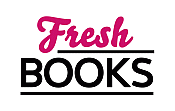 Best reads in December
Reviews
The Immortal
by Gena Showalter
"Enchanting, the first in a series that makes you 'pant' for the next book"
Posted March 21, 2022


I have always wanted to read Showalter but have always had other books on the table at the time. I still have books waiting to be read, but I figured THE IMMORTAL was worth a read if it was anything like J.R. Ward's books. And Read more...



Lord Scot
by Jade Lee
"Refreshing Scottish romance"
Posted February 12, 2022


As soon as I read the blurb for this book I was hooked. I have a thing for red haired men, and Scottish men in particular. I could also relate to Clara because of her attitude to marriage. She was not in the market to get married, even though Read more...



Megan Duncan
I am an avid reader of all things romance. Old school romance is my favorite; Johanna Lindsey, Maya Banks.... I've just discovered Kerrigan Byrne and I just love her!! I am in school for business and I am currently working on my book blog.
Features & Posts
No posts found.
No comments posted.