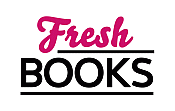 Hot, sizzling reads for July
Alice Castle
Features & Posts
No posts found.
2 comments posted.

Re: An Inconvenient Duke (10:11pm February 27):

I like Regency historical romances that have witty banter and adventures between
the characters. Characters were honorable and responsible. The manners were
superb! I love happy endings!

Re: Fair Weather Enemies (1:00pm February 12):

Hi, Sawyer! Thank you for the fun time on Facebook this week! What I enjoy most
about historical romance is the gallantry, courtesy, responsibility, honesty,
integrity, well, you get the picture! And I love a happily ever after! My escapes
from reality that leave me feeling upbeat! Wishing you great success!