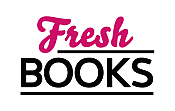 Grab your best read in March!
"And you thought your mother complicated your life."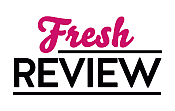 Reviewed by Barbara Boehler
Posted June 10, 2006

Contemporary | Romance Paranormal
Justine Bennett's life was dull, at least until her mother tells her she will face a Qualifying Incident to see if she will go to heaven or wind up in hell. Being the guardian of the Goblet of Eternal Youth, you think she would be prepared for anything but she fell a little short.
Derek LaVille is just one of many of the men that are cursed in his family. Since he was 12 years old, he has been searching for a way to break the curse. Of course, everyone else in his family has tried to get him committed into a sanitarium, but he has finally found a clue. He is sure it will end the curse, but only one problem...He as to kill the guardian of the Goblet of Eternal Youth.
Stephanie Rowe did a wonderful job complete with a very likable dragon. With more Otherworldly characters and a whole different spin on Satan himself, it turned out to be a funny and enjoyable book. If you like to laugh, then this one is for you.
SUMMARY
Justine Bennett is cursing her life. She's the Guardian of the Goblet of Eternal Youth, she hasn't left the house in ages, and it's been over 200 years since she's had sex. Oh, and the Goblet has shape-shifted into an espresso machine named Mona. Not exactly the stuff grand destiny is made of... Derek LaValle is worried. Due to a family curse, he'll be dead in the space of a week unless he finds the Guardian of the Goblet of Eternal Youth and beheads her. Which wouldn't be a problem if she weren't so sexy, smart... and ready to behead him right back.
---
What do you think about this review?
Comments
No comments posted.

Registered users may leave comments.
Log in or register now!