"The truth comes out in this dangerous setting!"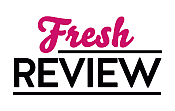 Reviewed by Annetta Sweetko
Posted November 21, 2023

Thriller Crime | Romance Suspense
Seven friends gather for a last weekend in a remote mansion in New Zealand's mountains. It is a reunion of sorts; these friends met as teenagers but they reunite as adults to reminisce and commiserate about their lost friend, Bea, who committed suicide nine years earlier. Each person suffered from her loss in different ways until they grew older and moved on with their lives, though they all regretted not knowing the woman she was meant to be.
Being snowed in together brings out secrets that each person has, leading someone to confess a heartbreaking secret. When all is said and done, nothing is what it has appeared to be and so much life and love has been lost for all of them.
Reminiscent of the book TEN LITTLE INDIANS by Agatha Christie, THERE SHOULD HAVE BEEN EIGHT by Nalini Singh is a chilling thriller that will have amateur sleuths at a loss for words and unable to solve the mystery.
At the center of the friend group is Luna, who is losing her sight and uses this opportunity to literally see her friends for the last time. She had no idea she'd get stuck in the middle of intense jealousy and insanity. Soon enough the truth about Bea comes out and devastates those who are caught off guard by what was done--all in the name of greed or perhaps love, depending on how you look at it.
Author Nalini Singh, known for her Guild Hunter and Psy-Changeling series, has also given readers some thrillers that will have you biting your nails, lost in the world she vividly brings to life. Set in New Zealand, THERE SHOULD HAVE BEEN EIGHT looks at old friends, flames, secret enemies, and innocence rolled into a setting straight out of the gothic world.
Set in a perfectly frightening scenario, THERE SHOULD HAVE BEEN EIGHT will keep readers on the edge of their seats, while truly enjoying the dialogue and vivid writing style of this talented writer.
SUMMARY
In this chilling thriller from New York Times bestselling author Nalini Singh, a remote estate in New Zealand's Southern Alps hosts a reunion no one will ever forget.

Seven friends.
One last weekend.
A mansion half in ruins.
No room for lies.
Someone is going to confess.
Because there should have been eight. . . .

They met when they were teenagers. Now they're adults, and time has been kind to some and unkind to others—none more so than to Bea, the one they lost nine long years ago.

They've gathered to reminisce at Bea's family's estate, a once-glorious mansion straight out of a gothic novel. Best friends, old flames, secret enemies, and new lovers are all under one roof. But when the weather turns and they're snowed in at the edge of eternity, there's nowhere left to hide from their shared history.

As the walls close in, the pretense of normality gives way to long-buried grief, bitterness, and rage. Underneath it all, there's the nagging feeling that Bea's shocking death wasn't what it was claimed to be. And before the weekend is through, the truth will be unleashed—no matter the cost. . . .
---
What do you think about this review?
Comments
No comments posted.

Registered users may leave comments.
Log in or register now!