"Captivating first part of a new trilogy."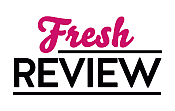 Reviewed by Sandra Wurman
Posted November 21, 2023

You know you are in the company of greatness from page one of the newest piece of literary art by the one and only Nora Roberts, who is truly in a class of her own. With so many layers to the books Nora Roberts has given to her fans over the years, we are hard-pressed to pick a favorite. But wait till you enter the world of Nora Roberts's latest example of ingenious creativity. Welcome to INHERITANCE.
Entering Poole Manor, my mouth gaped wide open. It was fashioned after everything I absolutely adore. From furniture to household fashion to wall art... you get the picture - no pun intended. Gracious, gorgeous, and grand. It is the perfect setting for this intense novel destined to hook you immediately.
Generations and decades of mesmerizing family history evolve right before your eyes. Starting with Sony MacTavish experiencing a major disappointment in her life after planning an extravagant wedding that was never going to take place, leading her to make some big life and career changes. And then the unthinkable happens: Sonya discovers she has an uncle, Collin Poole, who was the unknown twin brother to her late father, who had been adopted as an infant. Her newly discovered uncle named her as the beneficiary of a huge part of his estate. A major part was Poole Manor, thus opening a whole new world of relatives for Sonya to discover. Sonya is now wealthy but her career as a graphic artist is still an intrinsic part of who she is.
Part of the will insists that Sonya take possession of the manor, also known to locals as Lost Brides Manor, and live there for at least three years. At first a daunting challenge for Sonya, but once there she was enthralled by this magnificent structure and its contents.
Well, maybe not all the contents. The manor has some odd guests. Time to suspend disbelief unless you are a believer in ghosts. From my point of view who are we to judge the existence of the presence of those who came before?
The issue at hand is why are they still in Poole Manor? Is there unfinished business keeping their souls bound in the manor? Are they there to help or hurt Sonya? Some of my favorite scenes involve Sonya speaking to the ghosts, especially the musical segments--laugh-out-loud funny.
Without giving too much away, each page draws readers into this new life for Sonya, which includes meeting more family--something she covets--relationships with new and old friends, and a mystery that leads to Sonya becoming more vested in her new home.
Nora Roberts never minces words and she is a formidable wordsmith. Her characters are so real their thoughts and dialogue reach into your soul. Sonya just may be one of her best characters yet, and that is saying a lot. INHERITANCE is the latest page-turning adventure by the impressive Nora Roberts.
INHERITANCE is part one of the Lost Brides trilogy and will undoubtedly leave you impatiently waiting for the next installment.
SUMMARY
1806: Astrid Poole sits in her bridal clothes, overwhelmed with happiness. But before her marriage can be consummated, she is murdered, and the circle of gold torn from her finger. Her last words are a promise to Collin never to leave him…

Graphic designer Sonya MacTavish is stunned to learn that her late father had a twin he never knew about—and that her newly discovered uncle, Collin Poole, has left her almost everything he owned, including a majestic Victorian house on the Maine coast, which the will stipulates she must live in it for at least three years. Her engagement recently broken, she sets off to find out why the boys were separated at birth—and why it was all kept secret until a genealogy website brought it to light.

Trey, the young lawyer who greets her at the sprawling clifftop manor, notes Sonya's unease—and acknowledges that yes, the place is haunted…but just a little. Sure enough, Sonya finds objects moved and music playing out of nowhere. She sees a painting by her father inexplicably hanging in her deceased uncle's office, and a portrait of a woman named Astrid, whom the lawyer refers to as "the first lost bride." It's becoming clear that Sonya has inherited far more than a house. She has inherited a centuries-old curse, and a puzzle to be solved if there is any hope of breaking it…
---
What do you think about this review?
Comments
No comments posted.

Registered users may leave comments.
Log in or register now!