"The Circle of the Red Lily Series Continues With This Exciting Pulse-Pounding Ride"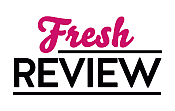 Reviewed by Sandra Martin
Posted November 21, 2023

VANISHED by Anna J. Stewart is the second book in the Circle of the Red Lily series and this time, Mabel Reynolds continues the quest to find out what happened to her twin sister and 66 other women who disappeared in connection to the Tenado estate, and a secret society hidden in Hollywood's ranks. Will the spirit of her sister and a new Assistant DA assigned to the investigation, help Mabel finally find the answers she is seeking?
Mabel Reynolds has been dealing with the nightmare of her sister's disappearance for seven years. To deal with the grief, she has put her focus on raising her young daughter and helping women who have experienced abuse and trauma. When a new Assistant DA, Paul Flynn, is assigned to the high-profile case by congresswoman Rose McFiltry, Paul reluctantly returns to LA, a place he despises. Soon after arriving, he meets tenacious Mabel Reynolds. Mabel is weary of law enforcement, but she is determined to find the truth about her sister. Paul finds himself drawn to Mabel and her young daughter, Keeley. As he works the case, Mabel and her daughter become targets, and Paul knows he may lose everything he never knew he wanted unless he finds the truth.
VANISHED is a twisty high-stakes story complete with missing women, a secret society, a house of horrors, and an eclectic group of skilled individuals working together to expose evil and find answers. They are up against a high-powered formidable group that will do anything to keep their secrets hidden. Mabel is a strong protagonist determined to learn what happened to her sister. Paul Flynn, with his own tortured past, is the right person who can help her find answers. The secondary characters are interesting with various backstories that explain their motivations. The plot keeps evolving and includes a missing convicted prisoner, an abused young woman, a secret society, a bombing, and a kidnapping. The pacing is a bit slow in places, but the action scenes are well-done, and the ending is a pulse-pounding ride as Mabel fights to escape and uncover the truth. Can Mabel save herself and protect her heart?
Learn more about Vanished
SUMMARY
The exciting follow-up to EXPOSED, a 2023 Finalist for the Daphne du Maurier award
She'll risk everything to expose the truth.
Since her twin sister Sylvie's disappearance seven years ago, single mother Mabel Reynolds has turned grief into action and become a strong voice for victims of violence and abuse.
When new revelations shed light on what may have happened not only to Sylvie, but dozens of other women, Mabel's hope for answers is reignited. But the new oh-so-charming DA overseeing the investigation seems more interested in a quick rather than an accurate resolution.
With little faith in the system, Mabel isn't about to stay quiet, not when she's finally close to the truth. She's willing to go up against anyone—even a smug, irritating, attractive DA to get the answers she and other families deserve.
Open and shut.
That's what Assistant DA Paul Flynn has been told about his new assignment supervising a house of horrors case. With a high-profile conviction at stake, Paul can't afford to make a wrong move if his professional goals are to be achieved.
But Mabel Reynolds has his attention. All of it. Attraction aside, the woman knows far more than what's in the official files which makes her something even more intriguing. But using Mabel as an asset means exposing her and her young daughter to even more danger. Danger that is closing in on them from every side. As even darker forces appear, and their lives are threatened, Paul is faced with risking not only his entire career, but also the one thing he never anticipated losing: his heart.
---
What do you think about this review?
Comments
No comments posted.

Registered users may leave comments.
Log in or register now!