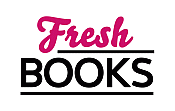 December's Must-Reads: Top Books to Close Out the Year with a Bang
"Modern day Gothic with a limited punch"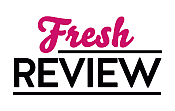 Reviewed by Make Kay
Posted November 21, 2023

Thriller Crime | Romance Suspense
Author Nalini Singh is far better known for her paranormal romance books, with the hit
Guild Hunter
series about archangels and the
Psy/Changling
series about shapeshifters and a psychically gifted race called the Psy. Lately, she's been turning her attention to writing some mysteries that have a very different feel from her typical offerings. THERE SHOULD HAVE BEEN EIGHT is a modern-day Gothic novel.
Seven friends get together for a reunion in the remote mountains of New Zealand. There used to be eight people in their social group, but Bea died of suicide nine years ago. Bea's sister Darcy hosts the vacation for this group of friends at her dilapidated family estate. Our storyteller Luna is not quite the typical unreliable historian, but she has a genetic disease affecting her eyesight which makes her an unreliable eyewitness, which is a fun twist. Luna shows up thinking of confronting Darcy about why Darcy had Bea's remains cremated overseas without allowing any of the friends to say a more personal goodbye.
I don't want to give away too much of the plot, because the fun of a mystery is watching it unfold on the pages before you. A snowstorm strands everyone at the estate, and the closed circle with its increasing stresses brings forth old resentments and hurtful secrets. The creepy and foreboding estate where the action occurs is a malevolent character in and of itself, a key component of a Gothic tale! A hodgepodge of secret passages and a burned wing provide plenty of opportunities for skullduggery. It provides a good atmosphere for the many disturbing things that keep happening, ratcheting the tension up. The truth about Bea's fate eventually spills out, although it didn't have the intended impact on me.
Ultimately, THERE SHOULD HAVE BEEN EIGHT is a somewhat flat Gothic for me. Although the tension kept rising, the characters were not captivating enough and the plot didn't keep me guessing. I continue to try Singh's mysteries because I love her paranormal romance books so much. I haven't been as big a fan of her stand-alone mysteries and THERE SHOULD HAVE BEEN EIGHT is the weakest of the bunch, in my opinion. Readers would be better served to crack open ANGEL'S BLOOD the first book in the captivating Guild Hunter series for a better taste of Singh's genius.
SUMMARY
In this chilling thriller from New York Times bestselling author Nalini Singh, a remote estate in New Zealand's Southern Alps hosts a reunion no one will ever forget.

Seven friends.
One last weekend.
A mansion half in ruins.
No room for lies.
Someone is going to confess.
Because there should have been eight. . . .

They met when they were teenagers. Now they're adults, and time has been kind to some and unkind to others—none more so than to Bea, the one they lost nine long years ago.

They've gathered to reminisce at Bea's family's estate, a once-glorious mansion straight out of a gothic novel. Best friends, old flames, secret enemies, and new lovers are all under one roof. But when the weather turns and they're snowed in at the edge of eternity, there's nowhere left to hide from their shared history.

As the walls close in, the pretense of normality gives way to long-buried grief, bitterness, and rage. Underneath it all, there's the nagging feeling that Bea's shocking death wasn't what it was claimed to be. And before the weekend is through, the truth will be unleashed—no matter the cost. . . .
---
What do you think about this review?
Comments
No comments posted.

Registered users may leave comments.
Log in or register now!