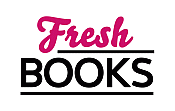 December's Must-Reads: Top Books to Close Out the Year with a Bang
"A curse that will keep readers spellbound!"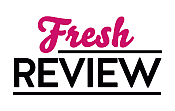 Reviewed by Annetta Sweetko
Posted November 21, 2023

In 1806, Astrid Poole is set for true happiness, she's married to the love of her life, Collin Poole, but before their wedding night, she is murdered. Her wedding band is torn from her as her life and love are torn from Collin. She promises never to leave him – thus is the inheritance that will last from generation to generation.
In the present, Sonya MacTavish is a graphic designer ready for some changes in her life after a recent breakup and finds herself the heiress of an uncle she never knew she had. In fact, he is the twin of her late father who also didn't know about his brother. Part of her inheritance is an old Victorian house on the coast of Maine. The will requires that Sonya live in the house for three years, and she goes to begin her new life. She meets with Trey, a young lawyer, who tells her of the haunted place that is now her home. With an old curse to break and a puzzle about the separation of the twin brothers to solve, Sonya has a lot on her hands. But someone doesn't want the past to come into the light.
INHERITANCE is the first in The Lost Bride trilogy by Nora Roberts and will have you so caught up in the tragedies and triumphs of the family that you will not want it to end. You will find yourself wired up and ready for the next in the series.
Sonya is a woman on a mission. She wants answers to several questions. Why was her father and his twin separated at birth? Is the painting in her uncle's office her father or the long-deceased Collin Poole who lost his Astrid on their wedding day? Trey refers to Astrid as the "first lost bride," so how many more of them were there? What kind of evil could cause a curse that seems to be unbreakable? Some answers are found but others are still to come in future books...
Nora Roberts is a renowned storyteller, and INHERITANCE is a fabulous beginning to a new series that will keep you spellbound – as always!
SUMMARY
1806: Astrid Poole sits in her bridal clothes, overwhelmed with happiness. But before her marriage can be consummated, she is murdered, and the circle of gold torn from her finger. Her last words are a promise to Collin never to leave him…

Graphic designer Sonya MacTavish is stunned to learn that her late father had a twin he never knew about—and that her newly discovered uncle, Collin Poole, has left her almost everything he owned, including a majestic Victorian house on the Maine coast, which the will stipulates she must live in it for at least three years. Her engagement recently broken, she sets off to find out why the boys were separated at birth—and why it was all kept secret until a genealogy website brought it to light.

Trey, the young lawyer who greets her at the sprawling clifftop manor, notes Sonya's unease—and acknowledges that yes, the place is haunted…but just a little. Sure enough, Sonya finds objects moved and music playing out of nowhere. She sees a painting by her father inexplicably hanging in her deceased uncle's office, and a portrait of a woman named Astrid, whom the lawyer refers to as "the first lost bride." It's becoming clear that Sonya has inherited far more than a house. She has inherited a centuries-old curse, and a puzzle to be solved if there is any hope of breaking it…
---
What do you think about this review?
Comments
No comments posted.

Registered users may leave comments.
Log in or register now!