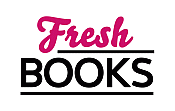 December's Must-Reads: Top Books to Close Out the Year with a Bang
"Lethal Murderbot with a heart fights against an evil corporation"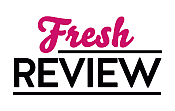 Reviewed by Make Kay
Posted November 13, 2023

I am doing a giddy little dance in my chair right now, because everyone's favorite lethal SecUnit bot is back, full of snark and existential angst as it grapples with its unsuspected humanity. Martha Wells brings us SYSTEM COLLAPSE, book seven in the New York Times bestselling Murderbot Diaries series. This utterly fabulous series has rightfully won Nebula Awards, Hugo Awards, Locus Awards, and an American Library Association Award.
Murderbot is a SecUnit, designed as a security bot with a few organic components integrated into its system. Murderbot named itself after it hacked its own governor module and freed itself from the control of the evil corporation that rented it out as a security force to protect human space explorers. I adore Murderbot with everything in me! It is so snide and pithy, and the insights into human behavior it has as it struggles with its own sentience are spot-on and delightfully funny.
Murderbot has a growing found family around it, and the interactions with "its humans" are a main source of delight in these books. Additionally, there are all kinds of creepy and chilling beings, both alien creatures and other humans, that keep the pace snappy and intensity high.
My only complaint with this book is the length-- at only 256 pages, I would have loved more time to revel in a longer Murderbot story. SYSTEM COLLAPSE picks up right where the sixth book, FUGITIVE TELEMETRY, left off with colonists on an abandoned planet infected with alien material, so this is a book series that should be enjoyed in reading order.
The Murderbot Diaries catapulted to the top tier of my favorite series with the first book, and each successive release makes me more enamored of the series. I highlighted the crap out of this book-- there are so many fantastic lines! Sci-fi fans will be thrilled to get their hands on another marvelous Martha Wells book. Murderbot is sure to delight the seasoned reader, and readers new to the series will be well rewarded to dive into the whole captivating series.
SUMMARY
Martha Wells's million-copy, New York Times bestselling Murderbot series is back in another full-length novel adventure!

Am I making it worse? I think I'm making it worse.

Everyone's favorite lethal SecUnit is back.

Following the events in Network Effect, the Barish-Estranza corporation has sent rescue ships to a newly-colonized planet in peril, as well as additional SecUnits. But if there's an ethical corporation out there, Murderbot has yet to find it, and if Barish-Estranza can't have the planet, they're sure as hell not leaving without something. If that something just happens to be an entire colony of humans, well, a free workforce is a decent runner-up prize.

But there's something wrong with Murderbot; it isn't running within normal operational parameters. ART's crew and the humans from Preservation are doing everything they can to protect the colonists, but with Barish-Estranza's SecUnit-heavy persuasion teams, they're going to have to hope Murderbot figures out what's wrong with itself, and fast!

Yeah, this plan is... not going to work.
---
What do you think about this review?
Comments
No comments posted.

Registered users may leave comments.
Log in or register now!