"He lost her once, can he get her back?"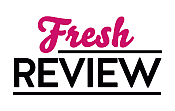 Reviewed by Annetta Sweetko
Posted October 24, 2023

Erianne Mitchell has always had feelings for Ty Mosby and for one night, they finally have the searing romance that she dreamed of... But all good things come to an explosive end. When she's accused of a crime against the architect firm she worked diligently for and blamed for the loss of a big contract, Erianne flees with a broken heart and a secret.
Months later, Ty realizes that he made a ridiculous and heartbreaking mistake, but Erianne will have nothing to do with him. He can't even contact her now, but when his sister receives a message and races to be by her best friend's side, Ty finally realizes what he has lost. Can he make up for the cruelty that his temper caused? Can he forgive himself? He has to find a way to get her to come back to him – so they can be a family.
WYOMING PROUD features author Diana Palmer at her best. Ty is a hardheaded, tough-as-nails type of guy and Erianne is a way too forgiving sweetheart. However, in the case of WYOMING PROUD, she does make him do a bit more crawling than Ms. Palmer normally makes her idiot heroes go through.
This is a touch sad as the misunderstanding sends her running to an aunt that she barely knew and learned to love and too quickly lost. It seems that love is not always kind to Erianne, but as always, Ms. Palmer moves things, twists them around, and brings about a happy ending for this young woman who has had one too many knocks in life. The secondary characters are great additions to the storyline as they add humor, compassion, and a shoulder or two for Erianne to lean on as needed.
If you love cowboys who can be idiots sometimes, sweet heroines who know how to love, ranch life, and family, then WYOMING PROUD is just the book you need.
SUMMARY
A sudden romance leads to betrayal and a shocking secret…

It takes one night for Erianne Mitchell to fall heart-first for dashing architect Ty Mosby. They work together and have friends in common—and a searing attraction that seems far too good to last.

But when a devastating mistake tears them apart, Erianne flees to Wyoming with a secret, one she hopes Ty never discovers. She did nothing wrong, and she'll never ask Ty to forgive her. She'll support herself…and the baby growing inside her. How can she be with a man who doesn't trust her?

Ty knows exactly what he's lost and he'll do anything to beg for her forgiveness and win back her trust. When he finds her, she's just as proud as he remembers. Is it too late for him to make amends…or is destiny about to test them in an even bigger way?
---
What do you think about this review?
Comments
No comments posted.

Registered users may leave comments.
Log in or register now!