"A second chance for an ancient Carpathian!"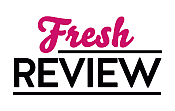 Reviewed by Annetta Sweetko
Posted October 3, 2023

Safia Meziane has known her destiny since birth. At least part of it. She has trained her whole life to protect her people against demons and evil but didn't believe the legends that were stories and songs were really the truth. Soon the future will bring more than a DARK MEMORY; it will bring her promised mate.
Petru Cioban has lived thousands of years, having lost his lifemate he could not save. He waited for her to be reborn – only to find that she is again a target of that same evil. He and the other ancients travel to protect her, the people she loves, and the gate that is in danger of releasing evil forces that even the ancients and his fierce fighter might not be able to destroy.
DARK MEMORY takes Christine Feehan's fans to the coast of Algeria where she introduces Safia, the lifemate to Petru. Safia is a fierce warrior who was marked from birth to be the demon fighter and the protector of the half of the Carpathians soul. Unfortunately, that little tidbit was not explained to her. She knew about her duty to the family just not who she had been promised to.
Petru had mixed feelings about how to deal with a warrior woman. Carpathian men are protectors and to fight side by side with his lifemate is a foreign idea, but one he must quickly learn. He also had the burden of guilt in his newfound feelings as he remembered his inability to protect his lifemate in the past. There were a number of hits and misses as they both learned that destiny sometimes gets things right.
DARK MEMORY includes the Ancient Carpathians who have traveled with Petru: Nicu, Benedek, Mataias, Tomas, and Lojos, who help protect the people from the evil that is coming and then must continue their journey to face their destinies. Safia's family members are farmers and fighters who fill the pages with love, laughter, and lessons on living a peaceful life. Added to the mix is Aura, a Carpathian woman who was orphaned and stayed with the Meziane family to help Safia as much as she could.
DARK MEMORY gives you moments of laughter and tears and will have your heart pounding out of your chest with danger and intrigue and moments later fanning yourself because of the steamy romance. Readers also get a look at the lifestyle of this area of the world through Safia and her family's traditions. An entertaining, exciting, and fun read! Another job well done, Ms. Feehan!
SUMMARY
Experience a connection that defies death in this captivating novel in Christine Feehan's #1 New York Times bestselling Carpathian series.

Safia Meziane has trained since birth to protect her tribe, the family she holds so dear. All along she told herself the legends she was raised with were simply that. But now, she must call upon all of her skills to fight what lies ahead. Evil has come to their small town on the coast of Algeria, evil that Safia can feel but cannot see.

She is terrified she will not be able to protect the ones she loves. As her family's "chosen one," she has always believed she would face this task alone—until her family reveals she has been promised to a warrior who will join her. An outsider. A Carpathian. . . .

Petru Cioban is one of the oldest Carpathians in existence, and he has spent all that time without the soothing presence of his lifemate. For two thousand years he has waited for this woman to be reborn, only to find her in the sights of a monster he has fought before, a vampire risen again to finish a battle started centuries ago.

Now, Petru must face his greatest enemy and his greatest shame. He has no hope that Safia will forgive his betrayal once the memories of her past life return to her. But he will not make the same mistake again, even if he has to sacrifice everything for the woman who has claimed his immortal soul.
---
What do you think about this review?
Comments
No comments posted.

Registered users may leave comments.
Log in or register now!