"The finale but hopefully not the last of Bella and Tyler"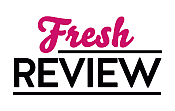 Reviewed by Annetta Sweetko
Posted September 27, 2023

Romance Billionaire | Romance Suspense
Tyler Hawk might have everything but the one thing he wants, the one thing he fears losing is Bella. His best friend's sister and the only person he has ever trusted. But his father's twisted will may put a DIRTY LITTLE VOW between them.
Tyler needs to marry to fulfill the will, which stipulates he spends a year engaged and then have a big splash of a wedding. If he tries to break it, a file will be released that could be nothing or it could damage the reputation of the law firm beyond repair, opening up all kinds of lawsuits and questioning the firm's past practices.
Tyler plans to marry, but only one woman will be his choice: Bella Bailey. Though she has always loved Tyler, she doesn't want to be used. If they marry, it will be for love. Bella also refuses to stand by and watch him play out a farce of a marriage to gain control of the company. It is all or nothing--only full-blown love will satisfy her.
DIRTY LITTLE VOW is the finale of Lisa Renee Jones's Tyler & Bella trilogy. Readers must read the previous books in the series to understand the full scope of this saga. In this final book, we finally get to see Bella and Tyler work out where they stand, though there are a couple of instances where he still wants to back away to protect her. Side by side, they work to solve the mystery of the missing file, who the enemies might be, and how they can prove to everyone that this isn't just a fulfillment of the will. They love each other and when others see the truth answers start coming their way.
Some of the supporting cast returns for DIRTY LITTLE VOW, including Dash, his lady, Allison Wright, and ex-CIA agent Dierk Jordan are all there to help this couple. Additionally, a few unhelpful characters pop up as well, like "businessman" Knox Allen who has threatened and been threatened by the missing file, and Oliver, the well-mannered kidnapper. Did he go rogue or was he under the order of Allen?
As usual, anything by Lisa Renee Jones is well written, and DIRTY LITTLE VOW has not one moment of disappointment--except maybe that it is over. Well done Ms. Jones!
SUMMARY
Tyler Hawk. A man who seems to have it all, except her. Bella. Beautiful, rebellious Bella. His employee. His best friend's sister.
Now his father is dead and the future of the family empire depends on him taking a wife. And there is only one woman he can dare act out this charade with—and that's her. A woman he trusts. A woman he burns for.
And suddenly, it's not a charade at all.
But when the man who declares he will never fall in love, falls, what comes next?
Especially when an enemy wants to take the only thing that matters anymore from him.
That enemy wants Bella.
---
What do you think about this review?
Comments
No comments posted.

Registered users may leave comments.
Log in or register now!