"Snowball to the rescue!"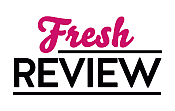 Reviewed by Annetta Sweetko
Posted September 26, 2023

Jocelyn Becker and her twin Ilse are absolutely nothing alike except for their looks. Ilse is the star/host of a TV program and is a whiz at everything she touches. Jocelyn, not so much. But Jocelyn has a good heart and loves her sister, enough to take her place for a few days. Little does she know that not only is it longer than a few days, but she will also become intrigued by the co-host, Ben. Filming at a quaint inn for Christmas, Jocelyn feels that things can't get any worse until they do...
SNOWBALL UNWRAPPED takes readers back to the whimsical Victorian inn Weber Haus and once again the furball helps the humans find love. Author Kristen McKanagh brings back the little white ball of fluff in another fantastic read.
Jocelyn might not be as talented as Ilse is but is an honest-to-goodness good person. She tries to cover for her sister and generally makes a mess of things though in Ben's eyes it isn't a bad thing. He hasn't been thrilled as a co-host anyway and Ilse's perfectionism is driving him crazy. To suddenly see her as not perfect is a good thing.
Meanwhile, Snowball has a nemesis named Angel, though she is nothing like her name. A few good laughs come from their encounters.
SNOWBALL UNWRAPPED is the perfect holiday read! Ms. McKanagh describes everything at the inn in a way that makes you feel you are there enjoying the sights and sounds. The TV show backdrop makes for interesting reading. The family who owns the inn is there so fans get to catch up with them and see what has changed. And, of course, the star of the show Snowball in all his glory.
A fun read that will get you in the mood for the holidays, while enjoying a bit of a mix-up romance with the perfect happy ending.
SUMMARY
A fun and heartwarming addition to the series that's "the perfect Christmas treat" (Booklist), set in a cozy Victorian inn and starring that adorable matchmaking cat, Snowball—for fans of Melinda Metz and Sandi Ward.

Jocelyn Becker would do anything for her twin sister. Unfortunately, "anything" this time means taking Ilse's place as host of tv's Home & Hearth and filming five Christmas-themed episodes at the Victorian inn and shops of Weber Haus. Somehow, Jocelyn will have to convince the world—and her co-host, Ben—that she is Ilse, who can craft, cook, bake, sing, and skate. Jocelyn, however, cannot.

Snowball, the inn's official greeter, is also having double trouble. The show has its own feline star, a Snowball-lookalike named Angel who's more of a devil in disguise. Meanwhile, Snowball has noticed enough sparks between Ben and Jocelyn to light up a Christmas tree. But thanks to Jocelyn's deception and Angel's antics, this is going to be Snowball's most challenging match yet.
Still, the holidays are made for mistletoe kisses, crackling fires, cozy evenings, and of course, sweet Snowball shenanigans . . .

---
What do you think about this review?
Comments
No comments posted.

Registered users may leave comments.
Log in or register now!