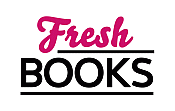 December's Must-Reads: Top Books to Close Out the Year with a Bang
"Murder at Bears Ears National Park - and snow covers the tracks"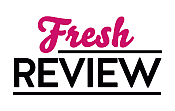 Reviewed by Clare O'Beara
Posted September 19, 2023

When you think of the sandy desert red rock monuments, you probably don't have an image of heavy snow. No real bears feature in the twenty-sixth book of this series, but THE WAY OF THE BEAR would surely be to hibernate during winter. Officers Leaphorn, Chee and Manuelito continue the series by Anne Hillerman.
Navajo Tribal Police officers Jim Chee and his wife Bernadette Manuelito are in Utah visiting Bears Ears National Park. The landscape is full of inspiration for the Navajo, as well as for hikers, tourists, paleontologists hunting fossils, and archaeologists. While Jim is busy Bernie, who is trying to clear her disappointment at being ignored for promotion to detective, literally stumbles onto some unusual activity in a dig. She also spots some defaced petroglyphs which is a huge cultural misdeed. Later the wife of one of the researchers in the area reports him missing, and as the weather has turned wintry, the officers tell her not to go out searching at night. Jurisdiction falls between police and rangers when he is found dead.
Several strands diverge which by the end of the mystery turn out to be linked again. That's after we get acquainted with some of the rugged trucks needed for these back roads, the kind of items people might dig for, and the people involved with both. Chee is a bit slower by now, still considering becoming a medicine man, which he's been doing for at least twenty books. Bernie has taken up the more powerful dynamic since author Anne Hillerman took over writing the characters created by her father, Tony Hillerman. And does Bernie ever give it a go. In the last section, I was telling her not to turn her back on someone and to pay attention to what was happening. Maybe the blowing snow stopped her thinking broadly enough because she just focused on one person and attitude, until she found out the hard way what I meant. When the reader is trying to warn a character, that's a sign the determined officer has become pretty real.
Joe Leaphorn doesn't feature this time, but Chee is by now quite close to the way Leaphorn used to be at the start of the series, so that he is replacing his once role model and becoming a role model for others, in this case, Roper Black, a young security officer thinking of joining the tribal police. The bitter weather dictates much of the activity in THE WAY OF THE BEAR, making a good change, and I hope Jim and Bernie from Shiprock get to return to Bears Ears during summer. I'm sure there is a great deal more worth seeing, and probably another case or two to solve.
SUMMARY
Fossil harvesting, ancient lore, greed, rejected love and murder combine in this gripping new installment of New York Times bestselling author Anne Hillerman's Leaphorn, Chee & Manuelito series.
An unexpected death on a lonely road outside of Utah's Bears Ears National Monument raises questions for Navajo Tribal Police officers Jim Chee and Bernadette Manuelito. Why would a seasoned outdoorsman and well-known paleontologist freeze to death within walking distance of his car? A second death brings more turmoil. Who is the unidentified man killed during a home invasion where nothing seems to have been taken? Why was he murdered?
The Bears Ears area, at the edge of the Navajo Nation, is celebrated for its abundance of early human habitation sites and the discovery of unique fossils which revolutionized the scientific view of how early animals dealt with their changing world. For Chee and Bernie, the area glows with geological interest and spiritual insight. But their visit to this achingly beautiful place is disrupted by a current of unprecedented violence that sweeps them both into danger.
An illicit business, a fossilized jaw bone, hints of witchcraft, and a mysterious disappearance during a blizzard and to the peril. It will take all of Manuelito's and Chee's experience, skill, and intuition to navigate the threats that arise beneath the twin buttes that give Bears Ears its name and to see justice served.
---
What do you think about this review?
Comments
No comments posted.

Registered users may leave comments.
Log in or register now!