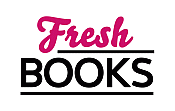 Fall into September books you'll love
"Long-awaited Black Dagger Brotherhood prequel does not disappoint"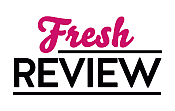 Reviewed by Make Kay
Posted September 15, 2023

DARIUS
is the prequel to the blockbuster
Black Dagger Brotherhood
series by
world-renowned author J.R. Ward. This novella came out one year ago as an audiobook exclusive, and now it's being released as an ebook and in physical book formats. Anyone who is a fan of the Black Dagger Brotherhood has surely been waiting for the story of Darius! Darius is the Brother who had the foresight to build the mansion that all the vampires now live in together, and who fathered Beth, the current queen and mate to Wrath.
We get to see how Darius and his mate Anne meet and fall in love. We learn more about how Darius stayed in the mortal realm after his death. DARIUS is the wrenching prequel that BDB readers needed, and also the Happily Ever After that Darius deserved. The epilogue gives us Darius' HEA, and it is so satisfying to know that he is finally at peace and happy.
As is par for the course for a Ward book, there is plenty of angst and a lot of fighting. Ward's signature snark lightens many moments and made me laugh throughout. It's great to catch an early glimpse of many of the Brothers, including the king, and beloved Fritz, the doggen, or butler, who serves them all.
This novella gave me all the feels. The anguish, love, and perseverance of Darius are so enthralling. The love story left me sighing happily as I turned the last page. DARIUS is all that the reader could hope for, and I'm so thankful that Ward shared it with her fans.
Learn more about Darius
SUMMARY
#1 New York Times bestseller J.R. Ward shares the powerful star-crossed love story of reader favorite, and original member of the Black Dagger Brotherhood, Darius.

Darius, son of Marklon, isn't looking for love the night destiny comes to claim him. He's also not interested in crashing his new car. But when a human woman runs out into the road and he must swerve to avoid killing her...everything goes off course.

Disillusioned by his King's lack of leadership and the losses in the war against the Lessening Society, Darius finds purpose in protecting a woman he cannot make his own. Love finds a way, however—until the truth of what he is comes out and she leaves him in horror.

Unbeknownst to them both, Anne is carrying his young, a female who is destined to be Queen—and after a tragic reunion, he vows to protect their daughter. Resigned to perpetual sadness, he is determined to serve the memory of his beloved no matter the cost...unless by some miracle, fate sees fit to once again bring them together.
---
What do you think about this review?
Comments
No comments posted.

Registered users may leave comments.
Log in or register now!