"The BDB brother's story readers have been waiting for."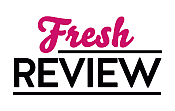 Reviewed by Annetta Sweetko
Posted September 15, 2023

Darius is not in search of love when he almost hits a woman but that is exactly what he finds. A member of the Black Dagger Brotherhood, he never dreamed his heart would be stolen by a mere human woman. A woman who would mean the world to him.
Disheartened by the losses of his people to the Lessening Society (the great enemies of the vampire people and creation by the Scribe Virgin's brother the Omega), he finds a purpose in life by protecting Anne. The woman he would lose when she finds out he is a vampire. Unknown to either is she carries his daughter, the future queen of his people.
Darius might have lost Anne but he swears by all he believes in he will watch over his daughter ... until he can meet his Anne again in the fade.
Finally, author J.R. Ward brings us the story of DARIUS. For those who might not remember, he is the Black Dagger brother who was blown up in his car, who owned the mansion that would soon be headquarters to the brothers, and managed to make a deal with the Scribe Virgin to keep his promise to watch over Beth.
No matter what you think you know about DARIUS there is so much we didn't know and it is revealed in this offering. It will open all eyes to what had happened and why - so be ready for surprises that Ms. Ward likes to throw readers' way. I will warn fans to keep a box of tissues handy, especially in the final scenes... Will Anne be waiting for him? Read DARIUS to find out!
Learn more about Darius
SUMMARY
#1 New York Times bestseller J.R. Ward shares the powerful star-crossed love story of reader favorite, and original member of the Black Dagger Brotherhood, Darius.

Darius, son of Marklon, isn't looking for love the night destiny comes to claim him. He's also not interested in crashing his new car. But when a human woman runs out into the road and he must swerve to avoid killing her...everything goes off course.

Disillusioned by his King's lack of leadership and the losses in the war against the Lessening Society, Darius finds purpose in protecting a woman he cannot make his own. Love finds a way, however—until the truth of what he is comes out and she leaves him in horror.

Unbeknownst to them both, Anne is carrying his young, a female who is destined to be Queen—and after a tragic reunion, he vows to protect their daughter. Resigned to perpetual sadness, he is determined to serve the memory of his beloved no matter the cost...unless by some miracle, fate sees fit to once again bring them together.
---
What do you think about this review?
Comments
No comments posted.

Registered users may leave comments.
Log in or register now!