"Will the mist claim another victim?"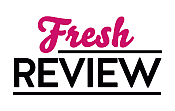 Reviewed by Annetta Sweetko
Posted September 13, 2023

On Skye Isle, the unrest continues as the Druids try to answer a simple but heartbreaking question: who is trying to kill the Druids of Skye and elsewhere? It will take a man who thinks he has a HEART OF GLASS to find answers, with the help of a Seer who is powerless to resist the call to Skye. And powerless to resist the call of this stranger who comes to her makes her feel alive and needed.
Theo is the detective inspector on the isle and his job as cop and Druid has put a lot of pressure on him to find answers. Ferne Crawford is a Druid/Seer who has followed her instincts but is chancing losing everything she has ever known.
HEART OF GLASS is author Donna Grant's third release in her Skye Druids series. Theo Frasier is working diligently to find out the secret to the killing mist and the last thing he wants or needs is a distraction. Ferne Crawford is also a Druid but is from London and a seer, but coming to Skye may cost her everything she has left as far as family goes. It seems the London Druids have a beef with the Skye Druids...
The romance between Theo and Ferne is instantaneous, but with all the magic of Skye what can you expect? There is a bit of dancing around and wariness that can be expected but soon this couple work with the others - the Knights and other Druids of the Isle - to solve who is controlling the mist that is killing the Druids.
Some of the moments are heartbreaking, especially when you learn what the mist is, see what a past character's life is becoming, and know what happens to Ferne when she tries to contact her brother. Other moments are sweet and steamy as the romance builds up between Theo and Ferne.
HEART OF GLASS by Donna Grant is fun and heart-stopping, rolled up into the must-read world of the Skye Druids series. It will remind readers that family comes in all kinds and sometimes the family of the heart is best. This well-written tome will have you glued to the pages as we find out the who and why of the mist, and, luckily, there are still unanswered questions so readers have more to look forward to in this series.
SUMMARY
New York Times and USA Today bestselling author Donna Grant returns to the beautiful and mysterious Isle of Skye with a captivating tale of magic, mystery, and unexpected passion.

A desire that won't be denied.

Ferne Crawford is a Seer with unique abilities that set her apart from other Druids. She once ignored her magic with tragic results. So, when she's bombarded with visions of a great evil that call her to a place she's been warned never to go, she's powerless to resist. Her life takes a drastic turn the moment she arrives on Skye and encounters a handsome, valiant stranger. Theo makes her ache for his touch. Their meeting stirs an explosive passion, awakening a yearning that only he can satisfy. However, there's more than the malice which brought her to the isle that intends her harm.

Detective Inspector Theo Frasier carries the weight of the isle and his people on his shoulders. With more Druid murders and no leads on who's controlling the killing mist, he's beginning to feel the strain. The last thing he needs is anything—or anyone—distracting him. But once he meets Ferne, he can't get her out of his head. Or his heart. She fills his every thought, day and night. His need for her consumes him, pushing everything else aside. But will his love be enough to save them from the growing threat?
---
What do you think about this review?
Comments
No comments posted.

Registered users may leave comments.
Log in or register now!