"The rainswept Grand Banks provide two mysteries in one"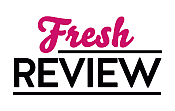 Reviewed by Clare O'Beara
Posted September 12, 2023

Romance Suspense | Suspense Women Sleuth
This suspense tale is startling as we see the aftermath of a horrible accident, and the survivor works through how it happened. THE HOUSE BEYOND THE DUNES begins with Lane McCord awakening in hospital after a fall in a North Carolina beach house. One of those stupid slips down a marble staircase, it could have occurred anywhere. But her boyfriend Kyle didn't survive. She tries to remember.
Going to the Outer Banks during December started looking less like a good idea the nearer the couple got. Kyle Iverson, psychologist, was keen to show off the gentrified house his efforts earned. Lane met him three weeks previously, in the Norfolk coffee shop where she works while gaining her Ph.D. in psychology. In retrospect, she didn't know him well.
Upon release, Lane needs to return to the beach house to collect her phone, purse and clothes, and this is when life starts getting strange. The police are investigating the situation. A local woman called Devon, the property manager, seems all too knowing about Kyle, so it looks like they had a relationship. She and Reece, a helpful construction worker, are only people in this isolated area, though summertime would be busy. Reese says he heard an argument right before the fall, and he's the one who phoned for help when he found them lying injured.
A point of view switch then enters, with a missing woman, Stevie Palmer. Someone unknown sends Lane Stevie's diary from the previous June. I often think I would not read page by page, I'd turn to the last few days, but the story gets around this by having Lane receive a chapter at a time. Stevie tells us she works in Joey's Bar, Norfolk, and befriends a younger bartender, Nikki, who goes missing. Stevie starts asking around about Nikki and her various dates.
The reader suspects there is a direct connection other than the location. Lane foreseeably gets stuck on the barrier island due to storm conditions, creating a feeling of being trapped and isolated. The moody and cold weather is a major feature in the story, although the hardy little feral horses seem to manage. Flashes of memory, asking direct questions, and exploring the rugged area convey more information. I had guessed a few stages of the journey, but at the end, I shook my head and went back to re-read the start, to assure myself it all tied together neatly.
Accomplished author Mary Burton has created the very definition of a psychological thriller in THE HOUSE BEYOND THE DUNES. I believe she is commenting on the men who would be responsible for women being harmed or going missing, and on the resilience of women. Also, on the naiveite of the young, or those from a difficult childhood, and on the problems of loyalty. Don't over-analyse the read, jump in and get swept along with the atmospheric, rainswept crime story. For yes, a crime has been committed.
SUMMARY
A tragic accident or something more sinister? A woman's buried memories put her life at risk in a novel of shattering psychological suspense by New York Times bestselling author Mary Burton.
Lane McCord wakes up in a hospital having survived a near-fatal fall at a North Carolina beach cottage. Her boyfriend, Kyle, wasn't so lucky. A senseless tragedy on their first romantic getaway. All Lane remembers is lying at the bottom of the stairs in Kyle's pooling blood.
Confused and grieving, Lane plans to return to the cottage, collect her personal belongings, and get out. Until a winter rainstorm leaves her stranded and vulnerable, but not alone. A concerned neighbor, who claims he heard a violent argument before the accident, has come out of the storm. So has a suspicious detective on the trail of a missing woman, whose diary deepens the mystery—and raises more questions that fill Lane with dread.
How well did she know Kyle? How well does she know herself? What really happened at the cottage on the beach? And when the answers come, who can Lane trust to get out of this waking nightmare alive?
---
What do you think about this review?
Comments
No comments posted.

Registered users may leave comments.
Log in or register now!