"Their broken pieces fit perfectly!"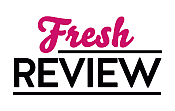 Reviewed by Annetta Sweetko
Posted September 12, 2023

Cian Doyle is not your average man. In fact, many would call him a psychopath - never to his face because after all, he is the DEMANDING MOB BOSS. He is the head of the Irish mob and not really a people person. With one look he becomes obsessed with the woman sitting in the waiting room looking for a receptionist job at Doyle Construction - the legit side of the mob business.
Anna Lark is different, she always has been but she is determined to make her way and put in her share for the bills she and her best friend Imi shared. Her problem is - she isn't "normal." Not in the eyes of counselors, or her aunt and uncle who took her in after her parents died and kicked her out the day she turned 18. Things are sometimes too much for her - too many people, too much noise. Anna, despite her fears, is a very brave woman who will take care of her people - and Cian becomes her person.
DEMANDING MOB BOSS is an eye-opener for the drawbacks for those who think and feel differently than what is considered "normal". With that in mind you will find yourself turning pages as quickly as you can to watch this romance pan out from "love"or "lust" at first sight to can't live without. Cian knows his drawbacks - he even admits he doesn't feel things the way others do but with Anna he does - what started out as an obsessive need to see and be with her, becomes love. It seems just by being there Anna brings color and life back into this world. Anna - despite learning that he is a mobster feels safe and accepted by Cian. His sister Shea and especially their mother Mona, his men; Connor and Lachlan and even Uncle Jimmy think she is perfect for Cian and want to protect her. There are a couple of times they cannot and those times the reader will see read and want to see Cian do some damage to people. Which he does, of course, in his own way.
In Anna's words "People think we're both broken, but our broken pieces lock together and makes us both whole." A lovely way of putting the way these two give each other exactly what the other needs. DEMANDING MOB BOSS is an erotic mafia romance, so be prepared for the dark side expected that includes violence, but know that this is also a happily-ever-after that romance readers all love to see.
As you read you will find a number of lines eluding to the quiz show Jeopardy and the late host Alex Trebek, that I think will bring a smile to the reader because it hits the right touch of snark. DEMANDING MOB BOSS is a beautifully written read for and about those who live outside the accepted box.
SUMMARY
Anna
The world is too loud, too bright, too everything. Until I meet him. His touch sends me to a place I've never been. I want more of him, bloodstained hands and all. What happens when the one person I need is the utterly ruthless boss of the Irish mob?
Cian
Some call me a psychopath. I don't feel. Until I meet her. I need to know she is safe. Every minute of every day. I hire her to work for my legitimate business. I watch her. I crave her. I will never let her go. But I am a monster. What happens when the one person who makes me feel is pure, sweet innocence?
This is a stand alone steamy mafia romance with a guaranteed HEA. No cliffhangers. No cheating for either of the main characters.
CW: explicit intimacy, graphic violence, implied assault of secondary character, death of parents, foul language, stalking behavior.
Excerpt
Cian moves with the stealth and the speed of a panther across the office and grabs Mr. Murphy. "Get the f**k away from her."
He tosses the other man like he weighs nothing. Mr. Murphy lands against the wall by Cian's office door with a thud. I'm sure this show of physical dominance should upset me. Ini wouldn't like it. But I find it way less stressful than having Mr. Murphy in my personal space.
He stumbles, but he stays upright. "It's like that, is it?"
"My employees, like my clan, are off limits. You want to talk to one of them, you f**king show respect and ask."
Mr. Murphy doesn't seem offended. He smiles and this time, he seems genuinely amused. "Hey, Cian, I want to ask your receptionist here out. That okay by you?"
I don't give my boss a chance to answer. "I'm not a receptionist and I'm not interested," I say, feeling like my heart is going to beat out of my chest.
---
What do you think about this review?
Comments
No comments posted.

Registered users may leave comments.
Log in or register now!