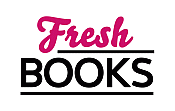 Fall into September books you'll love
"A brave woman's war doesn't end with the armistice"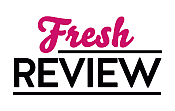 Reviewed by Clare O'Beara
Posted September 8, 2023

Elinor White was born Elinor DeWitt, of a British-Belgian family, and she was not to know peace from the time of her teenage years. We catch up with Elinor in this historical fiction novel set in 1947, while Britain struggles to recover from wartime damage and debt. But WWII wasn't the first war for THE WHITE LADY.
Escaping ties to crime gangs in the seamy side of London, a little family consisting of Jim Mackie, his wife Rose, and their child Susie work in a village in Kent. Sometimes they see a quiet woman on the lanes about the farm. Miss White lives in a "grace and favour" property given to those who served their country. Elinor grew up in Belgium, and we see the atrocities committed there during WWI when the brave young teen was determined to retaliate in any way a girl could. As the tale jumps in time, we next understand that Miss White, a teacher between the wars when there were few eligible men, served Britain during WWII. She hates bullies. And when the Mackie crime family comes to drag back one of their own, Miss White decides to put a spoke in their wheel.
Elinor is a decidedly complex character, having lived and suffered through so much harm. Author Jacqueline Winspear has based her Maisie Dobbs historical mysteries on the memories of friends and relatives, but she seems to have felt that there's no room for Maisie in THE WHITE LADY. Nothing is played for laughs. Elinor has few friends left and no family. She is haunted by her actions during both wars. Civil society was moving towards socialism, which would provide the health service, pensions, and support for the unwaged as well as replacement homes for bombed-out families. But these changes are still to come, rationing is still tight, and criminals and the black markets are moving to take advantage because so many have so little, while others have more than enough. The police, understaffed and underpaid, can't cope. Steve Warren, now prominent as a detective, knew Elinor in another life. She doesn't completely trust him, but there isn't anyone else to ask for help.
Throughout THE WHITE LADY, we see victims – the brutalised villages in Belgium, the children made to grow up far too early, and the innocents suffering from crime, bombs, or deprivation. Several times I was on the edge of my seat, but once the danger was dealt with, I had to take a break from reading. Jacqueline Winspear writes extraordinarily well about women and their history during wartimes. She shows that some of them, like Elinor, were so changed that they never left the wars behind them.
SUMMARY
A reluctant ex-spy with demons of her own, Elinor finds herself facing down one of the most dangerous organized crime gangs in London, ultimately exposing corruption from Scotland Yard to the highest levels of government.
The private, quiet "Miss White" as Elinor is known, lives in a village in rural Kent, England, and to her fellow villagers seems something of an enigma. Well she might, as Elinor occupies a "grace and favor" property, a rare privilege offered to faithful servants of the Crown for services to the nation. But the residents of Shacklehurst have no way of knowing how dangerous Elinor's war work had been, or that their mysterious neighbor is haunted by her past.
It will take Susie, the child of a young farmworker, Jim Mackie and his wife, Rose, to break through Miss White's icy demeanor—but Jim has something in common with Elinor. He, too, is desperate to escape his past. When the powerful Mackie crime family demands a return of their prodigal son for an important job, Elinor assumes the task of protecting her neighbors, especially the bright-eyed Susie. Yet in her quest to uncover the truth behind the family's pursuit of Jim, Elinor unwittingly sets out on a treacherous path - yet it is one that leads to her freedom.
---
What do you think about this review?
Comments
No comments posted.

Registered users may leave comments.
Log in or register now!