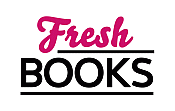 Fall into September books you'll love
"Everything you want in a smalltown romance: quirky townspeople, stalwart friendships, and sweet stories with lots of heart"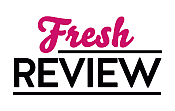 Reviewed by S. Lyn Collins
Posted September 7, 2023

Jill Shalvis is a must-read author for me so I was excited to read her new release, LUCK AT FIRST SIGHT. Have you ever started reading a recently purchased book only to realize it's a reissue of one you already read? Surprise! This is a 2-in-1 re-release of book nine, ONCE IN A LIFETIME, and book ten, IT'S IN HIS KISS (both released originally in 2014) from her smalltown contemporary romance LUCKY HARBOR series. I read and enjoyed the entire series in order when COVID began in March 2020 and I enjoyed visiting it again mid-series.
ONCE IN A LIFETIME focuses on Aubrey Wellington who everyone (including her) sees as the town's pretty but mean girl. She decides to try to redeem herself by making amends to those she wronged including her high school crush who has newly returned to town. Ben McDaniel left town after his wife's death to work in dangerous jobs all over the world. The prodigal son has returned to Lucky Harbor and no one in town wants to see the bad girl with the golden boy except their circle of old and new friends who see they are better together.
The second book, IT'S IN HIS KISS, switches from long-time residents to newcomers. Becca Thorpe lands in Lucky Harbor fleeing family pressure to find her own way and a new start. She drools over grumpy, sexy surfer, Sam Brody and goes from his neighbor, to his employee, to his everything. I really enjoyed both of their backstories that landed them in Lucky Harbor.
Both books have everything you want in a smalltown romance. Quirky townspeople, stalwart friendships, families by blood and families that are found, and sweet stories with lots of heart. The characters were full of chemistry and development that make you root for their happily ever after. And the secondary characters appear with hints of the activities from the preceding books that will make you want to read the entire series.
SUMMARY
Lucky Harbor is twice as fun in these two full-length romances.

Once in a Lifetime
After a wrenching loss, Ben McDaniel tried to escape his grief by working in dangerous, war-torn places overseas. Now he's back in his hometown and face-to-face with Aubrey Wellington, the hot-as-hell woman who is trouble with a capital T. Family and friends insist she's not the one to ease his pain, but Aubrey sparks an intense desire that gives Ben hope for the future. Determined to right the wrongs of her past, Aubrey is working hard to make amends. But by far, the toughest challenge to her plan is sexy, brooding Ben--even though he has absolutely no idea what she's done . . .Can this unlikely couple defy the odds and win over the little town of Lucky Harbor?


It's in His Kiss
Becca Thorpe has uprooted her life and escaped to the beach. Now's her chance to get away from city living, throw caution to the ocean winds, and live in the moment. Especially if the moment includes the deliciously sexy surfer she meets shortly after arriving in Lucky Harbor. Boatbuilder and investment genius Sam Brody is a self-made man who knows how dangerous it can be to mix business and pleasure. But he can't resist offering Becca a job just to hear her laugh and have her near.
---
What do you think about this review?
Comments
No comments posted.

Registered users may leave comments.
Log in or register now!