"She will be the life or death of him..."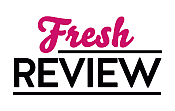 Reviewed by Annetta Sweetko
Posted September 6, 2023

Romance Mafia | Romance Erotica Sensual
Nessa Griffin is the compassionate and gentle member of the Griffin mafia family. She has little or nothing to do with that ruthless lifestyle but it doesn't matter as the gentle beauty finds herself as the STOLEN HEIR.
Mikolaj Wilk grew up on the streets of Warsaw. His beginning was poor but regular until his twin sister was attacked by Polish mob hoods. After she takes her own life, Miko goes after those who hurt the only bright shining star in his life. Instead of being killed by the Butcher of Warsaw as he had expected after they catch him going after one of the men who attacked his sister, the Butcher finishes the job by shooting the last man point blank and claiming Miko as his son. They are building a mob life in Chicago until the Griffin family kills his adopted father. Bent on revenge once again, the man who has long felt nothing goes after the Griffin prize. Miko's intent is to kill all of the Griffin family, including Nessa. Little does he know, Nessa will be the life or death of him!
STOLEN HEIR, second in the Brutal Birthright series, is an enemies-to-lovers mafia read. Though there is much to feel for Miko at the beginning of the book as he loses his sister and knows what is to come as he seeks vengeance, his plan to revenge his "father" goes awry almost from the moment he sees his prey, Nessa--the one member of the Griffin family that has little or nothing to do with their dark world. Nina is an accomplished ballerina, who had recently been screwed out of getting credit for choreographing dances in an upcoming ballet. That setback doesn't break her (though Miko does do a bit of breaking on the director), nor does Miko. Even in her fear, she sees something in him. Especially after seeing the secrets hidden in his tattoos...
Surprisingly resourceful and intelligent, Nessa makes the most of her captivity until Miko realizes that he wants an alliance with her family and he very much wants her love. Some of his people don't want that and you will have to read STOLEN HEIR to find out how Miko survives and how this couple manages to bring to light the love they share.
SUMMARY
Beauty and the Beast with a Mafia Twist

Nessa Griffin leads a lonely life. Compassionate and gentle, she fills no role in her family's mafia empire. She struggles to prove herself at home and at her highly-competitive ballet corps.

Mikolaj Wilk is the most vicious gangster in Chicago. His adoptive father saved him from the streets of Warsaw, only to die at the hands of the Griffins.
Bent on revenge, Mikolaj abducts Nessa, holding her captive in his mouldering gothic mansion. As he plots the destruction of everything she holds dear, he finds himself fixated on his little ballerina's newest dance.

Terrified by the growing tension with her kidnapper, Nessa loses herself in a dark fairytale ballet that parallels their increasingly twisted relationship.

Can Nessa find the man inside the beast? Or will this be her last dance?

The Lark Notes:
Ohhh Mikolaj… my secret book boyfriend. He's dark and moody and he lives in a haunted mansion. I had some real gothic Beauty and the Beast vibes writing this one. Nessa is my little ballerina Belle — smart and creative and kind. The only person who could melt Miko's frozen heart. – Sophie

"Stolen Heir" is the dark and gothic second act of the "Brutal Birthright" series. It's a stand-alone Enemies to Lovers Romance, complete with HEA and no cliffhangers. It contains blazing hot bedroom scenes for mature readers only!!!
---
What do you think about this review?
Comments
No comments posted.

Registered users may leave comments.
Log in or register now!