"Totally new concept in paranormal romance plotting and it's done well."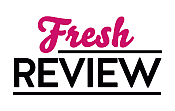 Reviewed by Morgan Chilson
Posted May 16, 2005

As a young child, Sophia witnessed the death of her parents at the hands of winged creatures. She's spent her whole life looking for evidence of these monsters and as an Interpol agent, she has access to many cases across the world that indicate the presence of an evil that isn't human. When she meets Nathan Cross, the witness of a killing that she's sure was done by these otherworldly beings, she's convinced he could help her case.
Nathan has separated himself from his people, the Gargouillens, refusing to be a part of their lifestyle. They used to be protectors of humans, only harming them when the person had done harm to someone else. But he sees something else boiling up in his race and he refuses to succumb. Unless he produces a male heir, his soul will die in this lifetime, ridding himself of the curse of immortality.
When Nathan meets Sophia, he wishes desperately that he could give her the answers she desires. But although he disagrees with his race, he won't bring harm to them. Unfortunately, circumstances conspire to bring Sophia right into their midst and Nathan finds himself the prodigal son, returned home. Now, he'll find out if the feelings that she has for him can survive knowing what he truly is...
Honestly, I've never been one for the romance books involving creatures from other worlds. (I have enough problems dealing with men -- much less adding in gargoyles, demons, dragons and other such beings!) But that said, Ms. Taylor did a great job of creating characters that you care about, even if you're a little challenged by the gargoyle concept. I like Sophia and I definitely like Nathan -- you feel his torn emptiness at stepping away from all the people he loves when he believes they're doing wrong. I really liked this book and found myself checking to see when the next one in the series would be out! That's a high compliment from someone who groaned when she realized the men were gargoyles!
SUMMARY
Six year old Rachel Vandermere didn't believe in monsters—until she saw one kill her parents. Now all grown up and an INTERPOL investigator, Rachel has quietly amassed an impressive collection of evidence to support the existence of preternatural creatures. But she dares not go public with her beliefs until she can produce a living, breathing abnormal being to show the world—which she is certain she can do if only she can convince the enigmatic Nathan Cross to help her.
Disavowed from the Chicago congregation of Gargoyles, Nathan has given up life as a guardian of mankind for a quieter, more human existence. But when Rachel shows up at his door spouting her crazy theories about monsters, he is thrust into the role of protector once again. For Rachel's theories aren't as crazy as some people might think, and her diligent pursuit of the truth might just get them both killed if the wrong people find out what she knows.
With an ancient evil force gathering on the horizon to destroy them, Rachel and Nathan must both come to terms with the secrets of their pasts before it's too late for them to save their future...together.
---
What do you think about this review?
Comments
No comments posted.

Registered users may leave comments.
Log in or register now!