"A journey to find completeness."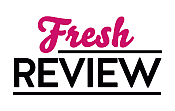 Reviewed by Sandra Wurman
Posted June 20, 2023

Life is tough and in THE HAPPINESS PLAN, the newest work of literary art by Susan Mallery, we find unique and wonderful characters whose lives have taken some unexpected turns. Their careers and work lives are fine. It is the personal side of life that seem shaken up leaving them questioning their choices and candidly experiencing some regrets perhaps. Characters created by Susan Mallery become new friends of the reader. She totally ingratiates them into our life. They become friends. At times you wish you had great friends like this group of six plus.
Meet Heather, co-owner of a thriving corporation. On the side, Heather takes care of orphaned kitties. She basically mothers them, not unlike her relationship with her own mother who totally lacked any mothering skills. Heather fights an internal battle with being seen as broken because of her inability to really find love and make a commitment. Sounds strange once you see her with her friends, workmates, and furry little charges.
Tori works for Heather as well as being part of the six. Tori has a thoughtful caring next-door neighbor Grant who spends a lot of time with her and shares responsibilities for their two dogs. Grant is also part of the six. Neither of them has a significant other.
Daphne was instrumental in getting this group together. She is now married to Brody and the two share custody of his two children with his ex-wife. All is well... but perhaps not. Daphne is a successful lawyer, and this is an undertow of angst currently in their marriage. Daphne in short leads a remarkably busy life juggling her work responsibilities and now two young children.
You are going to fall in love with each and every character you meet with perhaps one exception: Heather's mom, Amber. She is a handful and plays an enormous role in Heather's inability to really connect. Tori is the stuff best friends' dreams are made of. Her sass and heart give her all the ammunition she needs to confront anyone who gives her friend Heather any lip service. Daphne is the leader of the female side of this friend's pack.
THE HAPPINESS PLAN is a funny title for this book which bounces from one angsty situation to another. It is all about trust, friendship, faith, love, and learning to take chances and risks with your heart. Follow these marvelous characters as they search for their inner strength, learn to accept themselves, and face truths. Another fabulous book by Susan Mallery who like her characters has a special place in the hearts of all her fans.
SUMMARY
Three women search for joy in #1 New York Times bestselling author Susan Mallery's new novel of hope, heartache, and the power of friendship.
Heather is happy . . . ish. She has a successful business, a cute but contemptuous cat, and best friends Daphne and Tori who know where she's broken and love her anyway. So why does she feel crushed when her ex gets serious about someone new? No problem, she has a plan. More connections will hold her together while her world falls apart, so she finally reaches out to the stranger who might be her dad.
Daphne isn't having an emotional affair, despite what her husband believes. He started the rift in their marriage when he said they weren't ready for a baby. They used to be the closest couple she knew. Can they find their way back to one another before it's too late?
When Tori forms an inconvenient crush on Daphne's brother-in-law, she suppresses her feelings. Until her apartment floods, and she moves in with the dog-loving doctor. If things go wrong, she could lose her friends. . . but if they go right, she could lose her heart.
---
What do you think about this review?
Comments
No comments posted.

Registered users may leave comments.
Log in or register now!