"Sexy, hilarious addition to the Caruso family."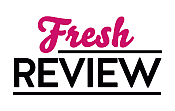 Reviewed by Morgan Chilson
Posted April 16, 2006

Eve Caruso is nicknamed the Party Girl -- and she spends her time working the party circuit and picking up tips and hot gossip for her column. Eve's perfectly comfortable using her looks to get what she wants, and it's unusual for any man to glance her way and not become just a little transfixed by her blonde hair and blue eyes. Until Nash Cargill, monster truck driver and owner of a chain of custom truck garages, wanders in. He's already a little ticked at Eve because she let his sister Jemima's whereabouts out by putting them in her column. Jemima Cargill is hot property as an actress, and she was supposed to be spending time under the media's radar at the spa Eve's family owns.
As Nash, nicknamed The Preacher, rushes in to save his sister who doesn't want saving, Eve is a little absorbed in her own problems. (Though not too absorbed to notice that he doesn't fall at her feet like most men...) She took a stock tip from a -- well, she calls him a rat bastard -- man she was dating and the SEC is all over her now for insider trading. That's what she gets for being greedy, and she has no idea how this one is going to be straightened out.
Welcome back to the world of the Caruso family. And wow! Sexy, fun and with subplots that will keep you alternately hot and in stitches. (Jemima's toying and tempting Charlie, an actor 20 years older than her -- and having a great time.) Ms. Ridgway's books are the definition of "beach" reads.
SUMMARY
Page Four asks: Which Palm Springs party girl has been caught canoodling with an out-of-town "Adam"?
Eve Caruso keeps her finger on the pulse of Palm Springs and reports every spicy celebrity tidbit to her loyal readers. She knows everyone in this town -- except that mysterious hunk who just strolled into the exclusive spa where she's conferring with hot new starlet Jemima Cargill.
Nash Cargill -- nicknamed "The Preacher" by all his rowdy friends -- is here to protect his flighty sister from a stalker, not fall for a sexy society columnist. But Eve has the perfect name -- she's wildly tempting. Nash should resist; after all, her luscious lips speak trouble, her two sisters are too interested in their affair, and the rest of her family defines "notorious." But Eve is more vulnerable than she seems, and Nash has never said "no" to a lady in distress . . .
Excerpt
Chapter One
"Leader of the Pack"
The Shangri-Las
"A" side, single (1964)

The rain was pouring down on the Palm Springs desert in biblical proportions the night he stalked into the spa's small bar. He was a big man, tall, brawny, the harsh planes of his face unsoftened by his wet, dark hair. Clint Eastwood minus forty years and plus forty pounds of pure muscle. Water dripped from the hem of his ankle-length black slicker to puddle on the polished marble floor beside his reptilian-skinned cowboy boots.
She flashed on one of the lessons her father had drilled into her. A girl as beautiful as you and with a name like yours should always be on guard for the snake in Paradise.
And as the stranger took another step forward, Eve Caruso heard a distinctive hiss.
The sound had come from her, though, the hiss of a quick, indrawn breath, because the big man put every one of her instincts on alert. But she'd also been taught at the school of Never Showing Fear, so she pressed her damp palms against the thighs of her tight white jeans, then scooted around the bar.
"Can I help you?" she asked, positioning her body between him and the lone figure seated on the eighth and last stool.
The stranger's gazeflicked to Eve.
She'd attended a casual dinner party earlier that evening - - escorted by her trusty tape recorder so she wouldn't forget a detail of the meal or the guest list, which would appear in her society column -- and hadn't bothered to change before taking on the late shift in the Kona Kai's tiny lounge. Her jeans were topped with a honey-beige silk T-shirt she'd belted at her hips. Around her neck was a tangle of turquoise-and-silver necklaces, some of which she'd owned since junior high. Her cowboy boots were turquoise too, and hand-tooled. Due to pressing financial concerns, she'd recently considered selling them on eBay -- and maybe she still would, she thought, as his gaze fell to the pointy tips and her toes flexed into involuntary fetal curls.
He took in her flashy boots, then moved on to her long legs, her demi-bra-ed breasts, her shoulder-blade-length blonde hair and blue eyes. She'd been assessed by a thousand men, assessed, admired, desired, and since she was twelve-and-a-half years old, she'd been unfazed by all of them. Her looks were her gift, her luck, her tool, and tonight, a useful distraction in keeping the dark man from noticing the less showy but more famous face of the younger woman sitting by herself at the bar.
Eve placed a hand on an empty stool and gestured with the other behind her back. Get out, get away, she signaled, all the while keeping her gaze on the stranger and letting a slow smile break over her face. "What would you like?" she asked, softly releasing the words one by one into the silence, like lingerie dropping onto plush carpeting.
"Sorry, darlin', I'm not here for you," he said, then he and his Southern drawl brushed past her, leaving only the scent of rain and rejection in their wake.
Eve froze in -- shock? dismay? fear? "I'm not here for you."
What the hell was up with that? Granted, life hadn't been going her way lately, but though she knew not to depend on men, surely she could depend upon their reactions! Blonde hair and blue eyes, long legs and big breasts . . . they'd never failed her before.
What did it mean? What was the world coming to? Rain in the desert. Men underwhelmed by her beauty. Next the dead would rise from their graves. A shiver rippled down her spine. Come to think of it, just a few weeks before that had actually happened.
"What the hell are you doin'?"
The sound of the man's next words released Eve from her paralysis. She spun around, but his wide shoulders blocked her view of the person he was speaking to. Eve could imagine her, though, huddling in her corner, big-eyed, her broken arm hugged tight against her thin body. She remembered the feeling herself, she remembered feeling lost and helpless as the darkness closed in, squeezing the air from her lungs, choking her throat. Her first experience with the claustrophobia that could still make her cower.
Then the light, the voice. "What a pretty girl. I'd never hurt you."
"Well?"
The man's impatient tone banished the memory, and Eve's pulse skittered. A second shiver bolted down her spine. Move, she ordered herself. Get between them again.
Or get out, her weaker self reasoned. You're no Wonder Woman, we both know that. Do what you do best.
Look out for #1.
Trapped by indecision, Eve heard the scrape of the barstool's legs and tensed. If Jemima Cargill decided to run for it, Eve would be right behind her. The Clint-clone looked that dangerous.
The younger woman's fingers gripped the man's slicker sleeve and yanked him forward. "Oh, sod off, Nash," she berated in a soft, pseudo-British voice, "and sit down and have a beer."
To Eve's surprise, he merely grumbled, then obeyed. Jemima Cargill, Hollywood's latest and greatest waif-actress, looked over her shoulder, all enormous dark eyes and sharp pointed chin. "Would you mind serving the dope a drink?"
Eve obeyed too, moving around to the other side of the bar, her wariness easing a little now that the big man was sitting down, even though he couldn't look less dopey as he narrowed his eyes at the young woman seated beside him. "Don't mess with me, Jem. I've been doing the whole trains, planes, and automobiles thing for the last" -- he squinted down at the watch on his burly wrist -- "thirty- eight hours."
"I didn't call for the cavalry," Jemima answered, her British accent evaporating into her usual California- speak. "As you can see, I'm just fine."
---
What do you think about this review?
Comments
No comments posted.

Registered users may leave comments.
Log in or register now!