"Three interwoven amazing reads!"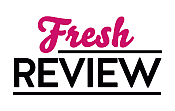 Reviewed by Annetta Sweetko
Posted May 23, 2023

PERIL is a trio of interwoven stories written by three amazing authors, Kat Martin, Alexandra Ivy, and Rebecca Zanetti. In this series of stories, they deal with a thief turned cop killer who reappears with a violent crime wave.
"Redemption" by Alexandra Ivy brings us Tessa Ralston who is looking for the person who killed her partner five years ago. Long ago she was in love with Ian Sullivan but after the murder, she had to escape the guilt. This time if Tessa leaves town, he is going with her. Tessa has to get over her guilt and Ian just has to continue to love her.
"Rescue: Hero Style" by Rebecca Zanetti tells the story of Ella Riverton who had gotten only a note from her fiancé Sheriff Caden Scott. He suffers from PTSD and needed some time to get himself together but if he thinks Ella is just going to welcome him back, he is so wrong. But when there are robberies and someone hits on her, he puts his foot down. This is a bit of a second chance offering that has you rooting for both of them.
"One Last Kiss" by Kat Martin is a little different from the other two as Liberty Hale is a wealthy girl who must spend a month working at a dude ranch in Colorado to earn the money from her uncle's will. She isn't thrilled until she sees Sam Bridger. It turns out that his father was a good friend to her uncle. When she is threatened Sam and his friends are there to protect her, but Sam has fallen and love with her and wants to get her to stay. Miss Liberty does some growing up in the process of this story and really earns the readers' respect.
All three of the stories in PERIL are action-packed, with characters that feel amazingly realistic, like people who you've met or would like to meet in situations that will have your heart in your throat. If action, danger, romance, and intrigue are your idea of a perfect read then PERIL will make you an incredibly happy reader.
Learn more about Peril
SUMMARY
From the romantic thriller powerhouses behind the instant USA Today bestseller PIVOT, comes three new interwoven stories about brave heroes who rise up to take down a treacherous gang bent on robbery and destruction, to keep their homes, and the women they love safe…
When a cop killer resurfaces in Denver, enlisting the help of a pair of local lowlifes, it marks the beginning of a violent crime spree that will wreak havoc and endanger lives. Law enforcement is on alert from the first sighting of the cold-blooded trio. To take down this brutal gang, only those willing to risk everything they hold dear stand a chance . . .
First, a pair of Denver police officers facing each other for the first time after one night of abandon find themselves working together to stop an ambitious bank heist. In Wyoming, a string of robberies marks the gang's arrival, and the local sheriff springs into action when the criminals discover his estranged fiancée can identify them. Finally, in the mountains of Colorado, the gang takes shelter on a peaceful guest ranch, where a fiercely protective rancher is hellbent on roping the fugitives up for good.
Trusting their sharply honed instincts, three rugged men will fight to stop the rampage before the women they'd die for become the next victims . . .
---
What do you think about this review?
Comments
No comments posted.

Registered users may leave comments.
Log in or register now!